Khabib Nurmagomedov Offers Floyd Mayweather A Boxing/MMA Hybrid Bout
11 rounds of boxing followed by one round of MMA. Sounds legit.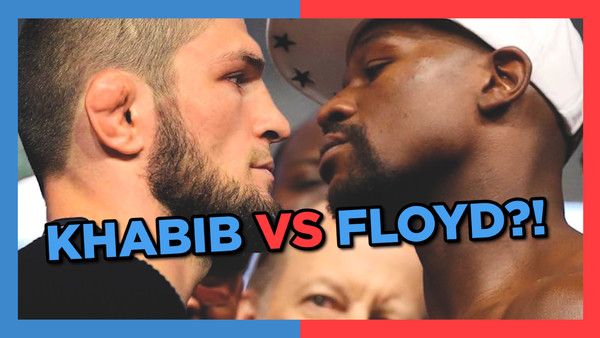 Current UFC Lightweight Champion Khabib Nurmagomedov has rekindled his interest in taking on boxing legend Floyd Mayweather. Yet, he told TMZ that if it happened it wouldn't be in a traditional boxing match.
After once claiming that he would be interested in fighting 'Money' Mayweather in his favoured arena, Khabib now appears as though he has had a change of heart and instead would prefer a hybrid style fight between the two combat sports superstars.
In an interview with TMZ, Khabib told Floyd:
"If you wanna fight, come to the UFC. This is real fight. I'm not boxer, I'm not just wrestler, I am MMA fighter. If interested, maybe we can make something like - my father talk about this before - like maybe eleven rounds box, one round MMA. Like eleven rounds three minute box. And the last round: five minutes MMA. If he makes this deal, I can fight. I don't think he can knock me out in eleven rounds. And what's he going to do last round? Five minutes with me, I'm gonna take him down, I'm going to maul this guy. What's he going to do?"
Whether Mayweather would agree to this sort of specific contest is up for debate, yet who wouldn't want to see Khabib get his hands on the undefeated boxing icon? Granted, he found a way to survive 11 rounds with one of the sweet science's greatest ever.
At this point, this just feels like more harmless jesting between 'The Eagle' and 'Money' Mayweather. Even if this fight was eventually sanctioned, due to the unique rule set you can't imagine that the bout would count towards either man's overall records.
Would you be interested in seeing the UFC Lightweight overlord take on a fighter who sits 1-0 in his fights with MMA competitors? And if so, would you be happy for the fight to take place under this set of rules?
Create Content and Get Paid
---