Kofi Kingston Passes Major WWE Landmark
The cherished New Day man's WWE career just celebrated quite the anniversary.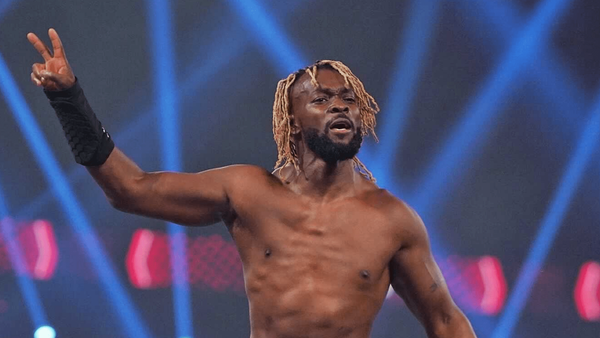 Kofi Kingston has passed the 15-year landmark as a full-time face on WWE's main roster.
The cherished New Day member officially passed that milestone this past Sunday. Older fans may recall Kofi debuting with a rather snazzy Jamaican accent on the abandoned ECW brand - that happened on 22 January 2008, but he'd been part of WWE's system down in developmental for a year or two before that.
Kingston didn't count those OVW and FCW days during his celebratory tweet though. He's just proud of his longevity in a promotion typically knowing for chopping and changing who works for it every couple of years. Few wrestlers hit the 15-year mark, put it that way.
Fans and peers alike jumped into the comments section to congratulate Kofi on passing 15 years. Also yes, yes it should make you feel sick that January 2008 was fifteen years ago. How in the name of unicorn horns, themed breakfast cereal and dodgy accents did that even happen?
Seriously though, all here at WhatCulture would like to extend our congrats to Kingston on his continued WWE success. Here's to many more years for the former WWE Champ!