LA Knight Segment Scrapped From WWE WrestleMania 39
The Megastar was a notable absence from WrestleMania 39.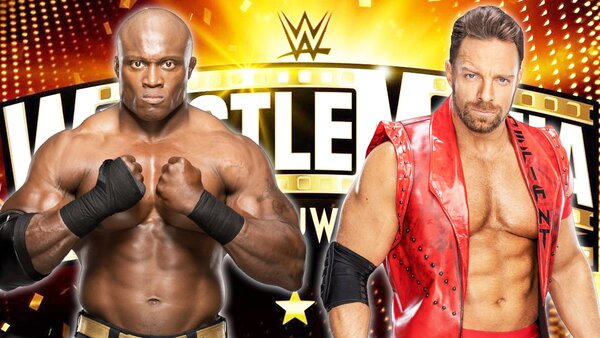 While WWE WrestleMania 39 has been largely viewed by the masses as a success in terms of the action it delivered, one person frustratingly absent from this year's Showcase of the Immortals was LA Knight. And now, there's an update on what was originally planned for the Megastar at 'Mania 39.
From WRKD Wrestling, as many had speculated, LA Knight was indeed scheduled to do a segment featuring Bobby Lashley. This was pencilled in for Night 2 of WrestleMania, but obviously got scrapped by the time all was said and done with the Granddaddy of Them All.
Instead of something between Knight and Lashley, the All Mighty's presence at WrestleMania 39 was simply to walk out onto the stage on Night 2 and show off his Andre the Giant Battle Royal trophy.
Of course, while WWE couldn't find time for LA and Bobby to do something together, they did find time for Shane McMahon to return and have a match with the Miz; a match that went spectacularly wrong when Shane O'Mac blew out a quad doing a leapfrog.
Given how Vince McMahon was at SmackDown, WrestleMania 39, and dominating last night's shambolic Raw, it remains to be seen whether the disgraced Chairman had any role in this change of plans.
Considering how Bobby Lashley is a true main event player with two WWE World Titles to his name, and that LA Knight is starting to become one of the most popular figures in the company, it's absolutely baffling that the pair's only involvement at WrestleMania 39 was for Bobby to pose with a trophy.