Lacey Evans Gets Repackaged On WWE SmackDown
All the fresh details about Lacey Evans erm...new WWE character post-smackDown.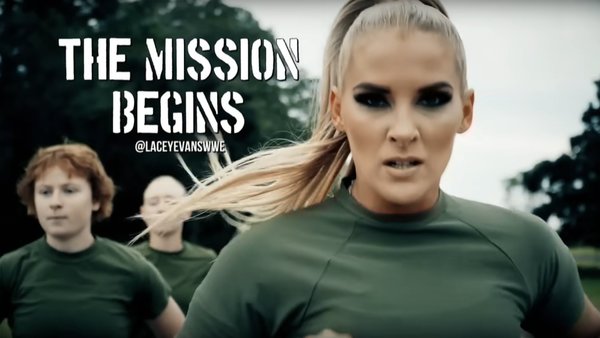 WWE has pressed the reset button on Lacey Evans again.
Evans experienced quite a few alignments changes in 2022, but there was room for one more on Friday's episode of SmackDown. There, viewers were treated to a "Mission Begins" vignette that showed Lacey gritting her teeth and powering through a series of military drills.
The former 'Sassy Southern Belle', who has only worked three matches on TV since July, said it was time for her to get back to basics - Lacey's voiceover also added that she'd become lost "with the whiners and the weak".
Long-term fans will know this isn't the first time WWE has leaned on Lacey's real-life military background. Previously, she was cast as an ex-Marine who doubled as a positive role model for her young daughter. That babyface run ultimately led her back to square one and another heel stint though.
Evans must be hoping that this is her ticket to the top on Raw and SmackDown. She badly needs some consistency, so it'd be nice to see Triple H's creative team give her latest reboot some time to work.