Lacey Evans Is Pregnant! WWE Issue New Talent Bans (VIDEO)
Adam Wilbourn & Andy H. Murray on Lacey Evans' pregnancy, WWE talent bans, NXT stars' pay, and more!
Join WhatCulture's Andy H. Murray and Adam Wilbourn as they bring you Tuesday's rundown of all the latest wrestling news.
Today's video begins with a couple of stories from last night's WWE Raw, starting with Lacey Evans' pregnancy announcement (00:37). It turns out Evans really is expecting her second child, meaning her Elimination Chamber 2021 clash with Asuka is certain to be cancelled, even if WWE is yet to announce it.
Speaking of Elimination Chamber, there was a major update to the WWE Title match as The Miz surrendered his spot, (04:52), inadvertently handing another former WWE Champion the opportunity to qualify in the process.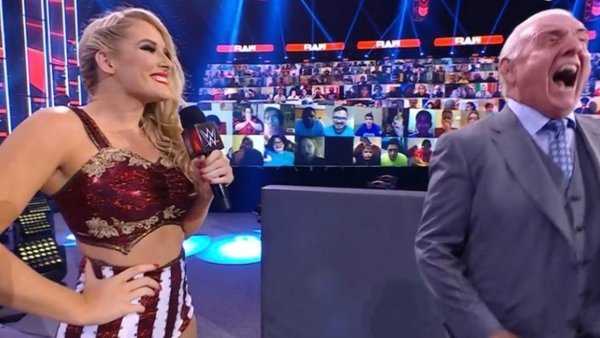 We stick with WWE from there, as reports of a new third-party ban seriously hindering wrestlers' social media activity emerge (06:45). Finally, we close on NXT, as a new story reveals the pay structure of WWE's black and gold brand (10:12), highlighting the disparity between wrestling and other sports.
As always, today's news video finishes with all your Twitter questions.
Don't forget to subscribe to WhatCulture Wrestling on YouTube for daily videos. You can also send your Twitter questions to @WhatCultureWWE for your chance to be featured!