Lacey Evans Talks WWE's Unique Pregnancy Process - Reveals Her Hidden Fears
Why Lacey Evans was secretly fearful about WWE's response towards her pregnancy.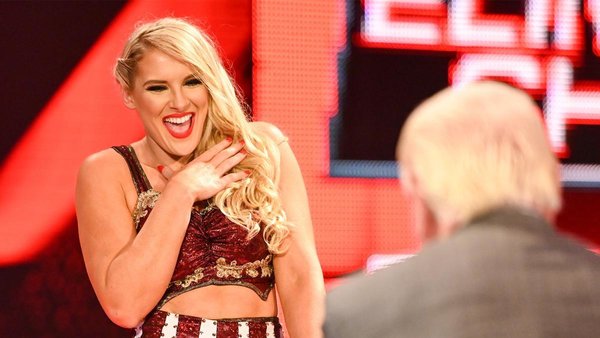 Lacey Evans admitted that her eight-year old daughter has been "begging" for a sibling since the Raw star was plying her trade in NXT during an interview with The Bella Twins Podcast.
Evans also freely discussed how she and her husband held off on having another child so her WWE career could progress - a move to the "main roster" and feuds with the likes of Becky Lynch made it harder for Lacey to plan her pregnancy.
Eventually, she decided that she couldn't wait any longer. Evans told Nikki and Brie how "it already sucks" that there will be such a big age gap between her little girl and the coming baby.
Lacey hesitated about telling WWE her plans for a good while before finally knocking on the office door and telling management that she wanted to grow her family. That wasn't an easy decision, and not only because she didn't really have anyone to talk to for advice.
As previously reported, Lacey was in line to beat Asuka for the Raw Women's Title at Elimination Chamber before coming forward about her pregnancy.
In the end, Evans decided to just come out with her intentions and hope WWE would understand. She literally asked them, "How does it work to be a woman in WWE and want to extend [your] family?".
Create Content and Get Paid
---