Lana On Being Released By WWE: "My Heart Dropped... At The Same Time, I Felt Relieved"
Lana breaks her silence on being released by WWE, speaking on Talk Is Jericho.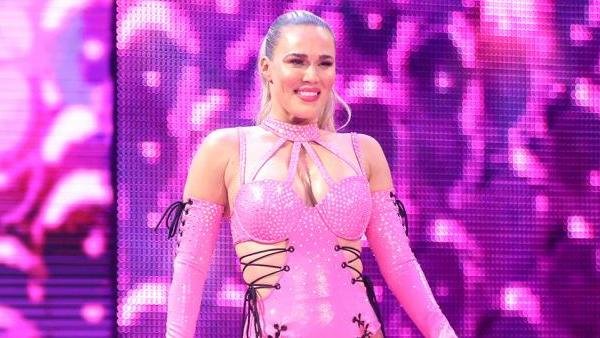 CJ 'Lana' Perry has claimed that being released by WWE made her heart drop - though she felt relief at the same time.
Speaking on Talk Is Jericho, the former 'Ravishing Russian' said that while she loved her job and the people she worked with, John Laurinaitis calling her with the news felt like a weight off her shoulders (h/t 411Mania for the transcriptions):-
"[Laurinaitis] says, 'I'm calling you about your 90 days.' I'm like 'Wait, what?' I couldn't even understand. He's like, 'I'm calling you about your 90 days because you're getting released.' I was literally standing next to the pool like…my heart dropped. At the same time, I felt really relieved, which was really weird because I didn't expect to feel relieved. It was like a weight lifted off my shoulder. If someone would have told me that would happen, I would have been like 'no way' because I love my job and I love the people I worked with. Things are sh*tty at times, but that's why it's a job."
Perry was part of a round of main roster WWE cuts on 2 June, let go from the promotion alongside the likes of Buddy Murphy, Aleister Black, and Braun Strowman.
Continuing, the 36-year-old revealed the praise she received from Laurinaitis during the call, as well as the reason WWE's head of talent relations gave for her release:-
"He goes, 'Stay in touch. You've worked your ass off.' I go, 'Is there anything I did wrong?' He's like, 'No, you've worked your ass off. You've improved tremendously in the ring. Thank you for working hard. Stay close.' I chuckled to myself because I'm glad it wasn't Mark Carrano that called me because I just see Johnny as this role. Mark kinda comes across like homies a bit more but Ace is like so corporate. He was like 'budget cuts' so I was like 'OK, thank you for everything.'"
If bound by a standard 90-day non-compete clause, Perry will be free to appear for and sign with other promotions from 31 August.
Create Content and Get Paid
---