Lars Sullivan Has Personally Apologised To WWE Roster
'The Freak' continues his path to atonement.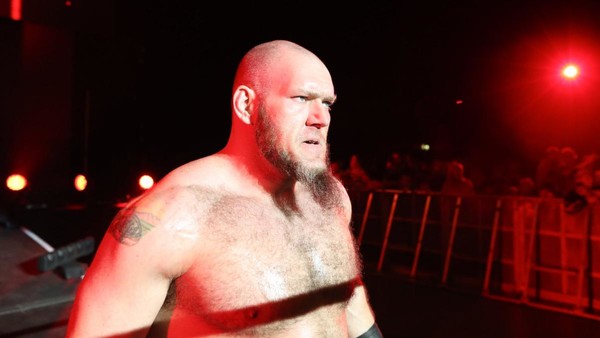 It has been a chaotic few weeks for Lars Sullivan's life behind the scenes, with a Reddit post collating dozens of problematic message board posts from before the 30-year-old signed for WWE reigniting controversies first sparked in late 2018.
Although it was previously reported that Sullivan would escape punishment for his transgressions, and that WWE were going to wait for the situation to blow over, 'The Freak' was fined $100,000 and ordered to attend sensitivity training earlier this week. Now, it looks like Lars is reaching out to individual members of the WWE roster:-
Titus O'Neil tweeted the following yesterday:-
Given that Sullivan's initial response to the situation was to tweet about "easily triggered snowflakes" and block the Reddit poster, this is a significant step forward. Still, with Big E recently posting that Lars "has to bear the albatross of being a bigot," there's a chance he may find that not every WWE roster member is as forgiving as Titus.
What happens with Sullivan's push remains to be seen, though the company have shown no sign of reneging. This week saw a break from his usual path of destruction, with Lars starring in a silent backstage segment featuring Kayla Braxton on SmackDown, but not featuring on Raw.