Latest On Ric Flair Apologising To WWE Stars Backstage At Raw Is XXX
Ric Flair personally approached two major WWE stars and said sorry at Raw Is XXX.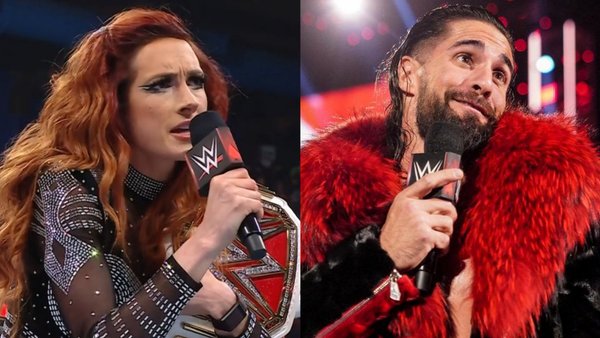 Ric Flair has revealed, via his 'To Be The Man' podcast, that he personally approached both Becky Lynch and Seth Rollins backstage at WWE's Raw Is XXX on Monday to apologise.
The 'Nature Boy' said recent friction between he and Becky over who deserved to use 'The Man' moniker had to stop - he was also unhappy that his previously-positive relationship with Rollins had been negatively impacted by the back-and-forth.
So, Ric told cohost Conrad Thompson he decided to nip things in the bud by walking up to Lynch and asking if he could have a word. Flair said that Becky "was very receptive and said nice words to me". Seth did the same, and the legend is happy to bury the hatchet once and for all.
He didn't mind being the one to broach the subject in person, especially when he knew he'd be introducing Charlotte Flair on the broadcast. Ric wanted that to be "perfect", and didn't want any ill will behind the scenes when he strolled out in front of the live crowd.
In another remarkable moment, Flair stated that he no longer considers himself 'The Man'.
Create Content and Get Paid
---