Latest Report On How Much Brock Lesnar & Roman Reigns Earn In WWE
Dave Meltzer talks WWE salaries for top stars like Brock Lesnar and Roman Reigns.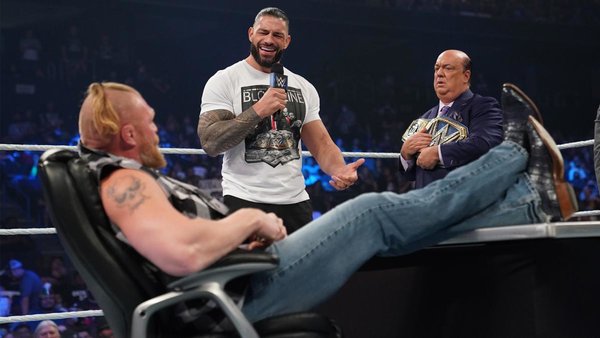 Dave Meltzer discussed salaries for top WWE stars like Brock Lesnar and Roman Reigns on a recent episode of Wrestling Observer Radio.
According to Dave, Brock and Roman are currently the only WWE wrestlers who earn up to $5 million per year; Meltzer went on to say that sources tell him a "couple of people" bag approx $3 million, but that nobody comes close to the number Lesnar and Reigns receive.
The Observer then broke things down further by analysing WWE's pay structure in comparison to other "normal sports leagues". Dave suggests that others, like the NFL, pays up to 50% of earnings to players/talent - meanwhile, WWE's figure currently sits at around 8%.
Interesting.
This news won't sit well with fans questioning why WWE has released such a large volume of wrestlers in 2021 alone. The promotion rakes in cash, so the reported "budget cuts" reason won't be enough for most. It's also not difficult to see Twitter blowing up over reports that part-timers like Brock earn approximately $5m.
Meltzer firmly believes that WWE's roster remains underpaid in relation to company profits.
Create Content and Get Paid
---