Latest Update On Drew McIntyre's WWE Status
Here's what's going on behind the scenes between Drew McIntyre and WWE.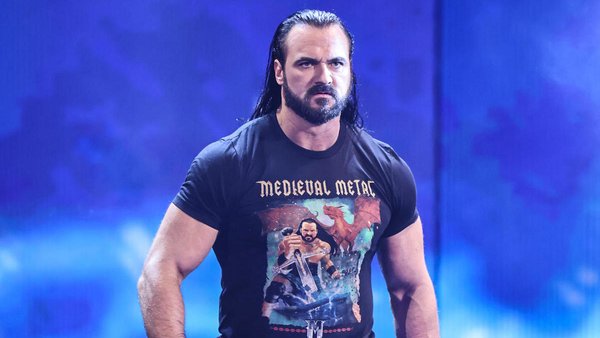 The Wrestling Observer is reporting that Drew McIntyre remains absent from WWE TV due to creative issues.
McIntyre's contract with the company is ticking down, but Dave Meltzer claims both wrestler and WWE know what both sides want. Now, it's just a case of sitting down, thrashing things out and coming to a compromise.
Interestingly, The Observer also noted that WWE can opt to freeze Drew's current deal and extend it by pointing to the time he's been on the sidelines. That'd give both parties some breathing room, and should help sort things out long-term.
Creatively, it seems McIntyre wants certain assurances from Triple H and Vince McMahon before putting pen-to-paper on a new contract. The former WWE Champion had been expected to become a major player post-2023 Draft - Drew jumped from SmackDown to Raw during that, and most believed he'd be in the frame for the brand new World Heavyweight Championship.
There's no denying that McIntyre would make a fine challenger for whomever bags the belt at Night Of Champions. Some fans agree that Drew turning heel to feud with Seth Rollins would be best.