Legendary Wrestling Ref Says AEW Does THIS Thing WWE Doesn't
Mike Chioda is grateful that Tony Khan's AEW does one little thing for referees.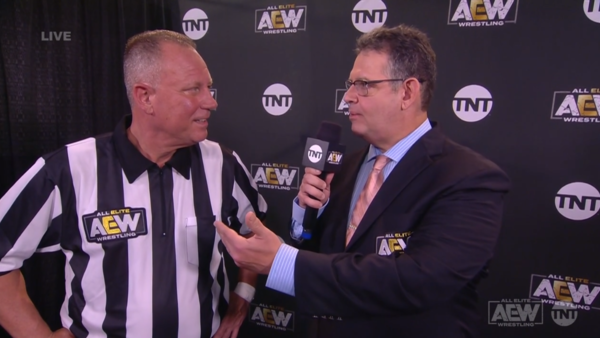 Legendary wrestling referee Mike Chioda has revealed something AEW does that WWE doesn't.
Tony Khan's operation got a ton of praise from Chioda generally during his appearance on the 'Monday Mailbag' podcast over at Ad Free Shows. In particular, Mike is impressed that AEW always pays accommodation costs for their referees.
That's not something WWE covers 100% of the time.
In fact, as Chioda went on to explain, there are still refs under Vince McMahon's banner who pay their own hotel fees on the road. This led to some discussion on the pod about possible unionisation in WWE - that's one thing Mike, who worked in the company for 30+ years, says will never be allowed to happen.
Meanwhile, over in All Elite, Chioda has been encouraged by Khan's desire to treat absolutely everybody fairly. That includes wrestlers, camera operators, production staff, referees, announcers, agents and other workers. Everybody is given the same amount of respect regardless of their positioning on the totem pole of importance.
Chioda loves that, and he likes never having to worry about covering costs for hotel rooms too.
No squeezing six into a Travelodge room for AEW's roster then!
Create Content and Get Paid
---