Logan Paul Sticking With WWE After WrestleMania 38?
Sick of the sight of Logan Paul on WWE TV? Too bad.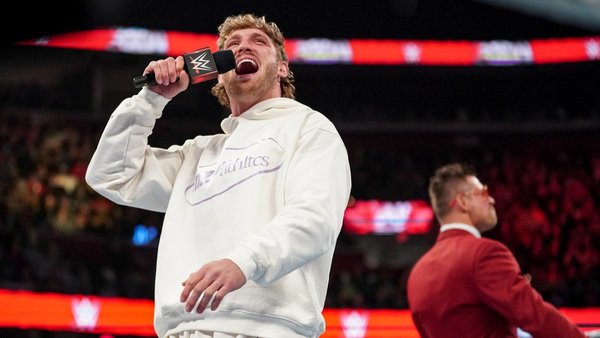 WrestleMania 38 might not be the last WWE fans see of Logan Paul in the company.
Speaking with talkSPORT's Alex McCarthy, the YouTuber turned part-time boxer has said that while working further WWE dates would need to fit into his schedule, he is interested in keeping his run going, likening the situation to his experiences in boxing:-
"To be honest, bro… Probably. Yeah, probably. It just has to make sense with my schedule. I'm doing so much stuff and I have to really be careful where I allocate my energy. This happened with boxing. At first I did it, I tried it out and I loved it, so I kept doing it."
Paul will work his first ever wrestling match on WrestleMania 38's first night (2 April), teaming with The Miz to face Rey and Dominik Mysterio. This program has seen him become a regular on Raw in recent weeks, with the 26-year-old getting physical on the most recent show, though he escaped the ring before the Mysterios could hit him with a 619.
Continuing, Logan said that his wrestling future will ultimately come down to how the fans receive him long-term:-
"Today was the first day -- because we had training today -- I was like 'oooh yeah, this is f*cking fun.' So again, I fall in love with this sport and I soak in the energy at WrestleMania and feel like there's a future for me here, man, I'm gonna have to run with it. But it's not my decision, it's up to the fans. Either love me or hate me -- that's great. But if they're indifferent to me, we got a f*cking problem and I'll probably get out of this sport."
Though he didn't compete, Paul was also involved in WWE programming last year - including eating a Kevin Owens stunner at WrestleMania 37 as an extension of KO's feud with Sami Zayn.
Paul isn't the only celebrity on the 'Mania 38 card, with Jackass star Johnny Knoxville set to face Zayn on night two (3 April).
Create Content and Get Paid
---