Major Stable Reunites On WWE Raw
A stable that never should have split in the first place came back together on Raw.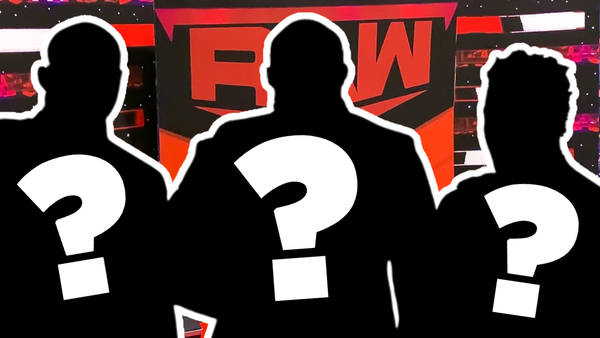 The Hurt Business are back together in WWE.
Bobby Lashley, Shelton Benjamin, and Cedric Alexander reunited their stable without the injured MVP (who is currently off television to undergo knee surgery) on last night's Raw. The group reassembling during the opening match pitting Lashley against WWE Champion Big E, with Benjamin and Alexander hitting ringside clad in old Hurt Business shirts.
The duo's ringside presence drew E's New Day stablemates Xavier Woods and Kofi Kingston from the back, leading to a brawl that made its way into the ring and resulted in a disqualification after interrupting a pin attempt.
A cage match between Lashley and E was then booked for later in the evening. Alexander and Benjamin had been banned from getting involved in that, but came down anyway, knocking E from the structure at one point. Intervention from Kingston and Woods eventually wiped them out, leaving E and Lashley to settle their score in the ring, with E eventually retaining his WWE title via avalanche Big Ending.
MVP tweeted the following in support of the reunion:-
👏🏽👏🏽👏🏽👏🏽👏🏽👏🏽👏🏽👏🏽👏🏽👏🏽👏🏽👏🏽👏🏽👏🏽👏🏽👏🏽👏🏽👏🏽👏🏽👏🏽👏🏽👏🏽👏🏽👏🏽👏🏽👏🏽👏🏽👏🏽👏🏽👏🏽👏🏽👏🏽👏🏽👏🏽👏🏽👏🏽👏🏽👏🏽👏🏽👏🏽👏🏽👏🏽👏🏽👏🏽👏🏽👏🏽👏🏽👏🏽👏🏽👏🏽👏🏽👏🏽👏🏽👏🏽👏🏽👏🏽👏🏽👏🏽👏🏽👏🏽👏🏽👏🏽👏🏽👏🏽👏🏽👏🏽👏🏽👏🏽👏🏽👏🏽👏🏽👏🏽

— MVP (@The305MVP) September 28, 2021
WWE, meanwhile, acknowledged The Hurt Business on Twitter and Instagram:-
Business is back?!? #WWERaw

📸 @WWE Instagram@fightbobby @CedricAlexander @Sheltyb803 pic.twitter.com/JnSquArz7K

— WWE (@WWE) September 28, 2021
This was the first time The Hurt Business have appeared as a unit since 29 March, when Lashley kicked Benjamin and Alexander out of the group after losing a handicap match to Drew McIntyre. Shelton and Cedric then feuded briefly in the aftermath, though their story was never truly resolved, and the duo drifted away from television.
Create Content and Get Paid
---