Major Update On Bray Wyatt's WWE Status Ahead Of WrestleMania 39
Will Bray Wyatt make it to WrestleMania 39 to face Bobby Lashley?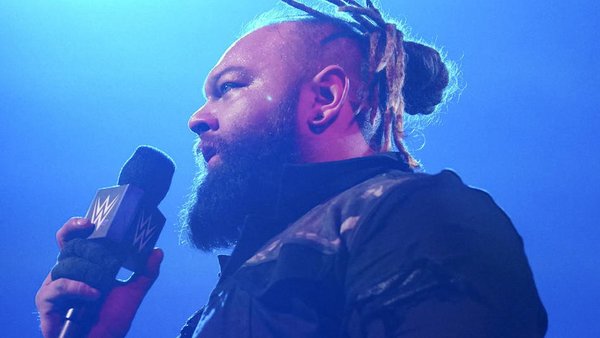 Bray Wyatt's WrestleMania 39 status remains up in the air following a week of heavy speculation on his WWE future.
This is per Dave Meltzer of the Wrestling Observer, who noted in his latest Daily Update column that there hasn't been a definitive word on Wyatt's planned 'Mania match with Bobby Lashley.
Meltzer noted the brief flash of Bray's logo on this Friday's episode of SmackDown. While Wyatt didn't appear on the show himself, he was originally scheduled to be there, though he is currently ill.
On Sunday Night's Main Event, Meltzer stated that he wasn't given an answer when he asked WWE sources if Wyatt vs. Lashley was still going ahead. He wasn't told "yes" or "no", but Wyatt is still with the company, as evidenced by the split-second SmackDown tease.
It was reported last week that Bray had walked out of WWE due to creative differences, though it soon became apparent that he was suffering from an undisclosed physical issue, sidelining him for the time being. There is currently no word on when, exactly, Wyatt will return to company programming, though he now has less than two weeks left to make it to 'Mania.