Major Update On Colt Cabana Suing CM Punk
The former friends remain at legal loggerheads as new lawsuit is filed.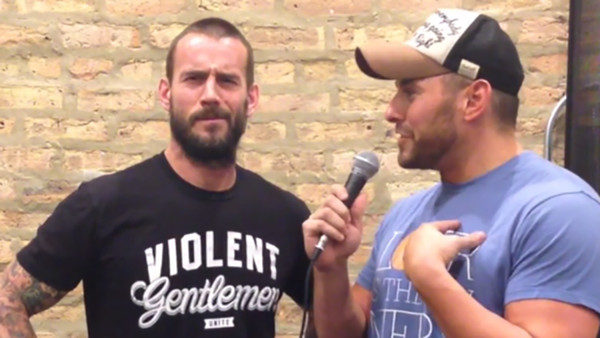 Though this summer saw CM Punk and Colt Cabana triumph in the defamation case filed against them by Dr. Chris Amann, Cabana sued his former friend in the aftermath, claiming up to $1.2 million in damages.
This lawsuit has now been thrown out. Per PWInsider, Cook County Circuit Court judge Daniel Kubasiak dismissed Colt's case sometime in November, so the Art Of Wrestling host has now filed a second claim in its place.
Cabana's initial suit alleged that Punk had promised to pay Colt's legal fees during the Amann case, only to renege after its conclusion. Unfortunately for him, judge Kubasiak stated Cabana had "failed to allege that [Punk] provided an offer that was definite and certain enough to support an enforceable contract," and hadn't provided substantial evidence supporting the claim that Punk had intentionally misled him.
Colt refiled his lawsuit on 26 November, with the new terms stating that Punk made his comments on that Art Of Wrestling episode knowing WWE would pursue legal recourse. He adds that the former UFC fighter agreed to handle Cabana's legal fees in exchange for not cooperating with Amann.
The claim of $1 million in punitive and exemplary damages plus $200,000 in general damages remains, and Punk has until 28 December to respond.
Create Content and Get Paid
---