Major WWE Star Jokes That He "Might Get Fired Tomorrow"
Did this former WWE Champion just take the p*ss out of Vince McMahon's decision-making?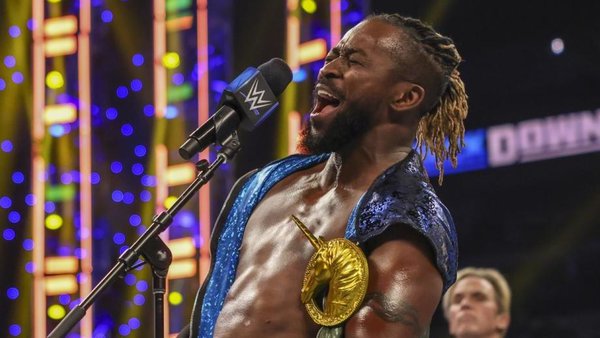 Kofi Kingston joked that he "might get fired tomorrow" during an interview with The Herald-Dispatch.
The former WWE Champ is currently running solo on SmackDown whilst his New Day partner King Woods rehabs some injuries. When asked about retirement, Kofi said that he'd either "know when it's time" because things aren't "fun anymore" or get word from Vince McMahon's lieutenants that they're letting him go.
Surely that won't happen.
Then again, few could've predicted the mass talent cull that happened in 2021. WWE released approx 80 different wrestlers last year - Kingston wasn't taking the p*ss out of people losing their jobs, but maybe he was gently needling the company with his comments. That's what his comments read like, at least.
Only Kofi really knows what he meant though. He did go on to say that he "treasures these days", "cherishes this part of life" and plans to "enjoy it as long as [he] can". The 40 year old star still looks great in-ring, and he always get a big reception from fans whenever he's on-screen.
Fingers crossed Kingston's gig is safe. He'd be a real loss to WWE.
Create Content and Get Paid
---