Major WWE Star Says He's "Feeling His Age"
This top WWE part-timer teases slowing down after WrestleMania 39 is finished.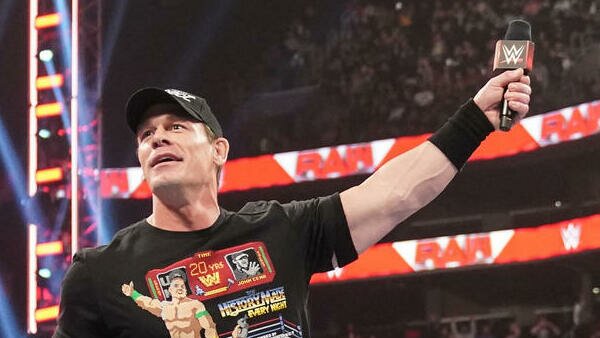 WWE returnee John Cena says he's "feeling [his] age" and "could use a little bit of rest", but is enjoying the task of juggling Hollywood commitments with a WWE comeback and enough time for family/friends back home.
Cena told AP News that he "hates the term work/life balance", but is currently doing his best not to "fall into the trap of workaholism". That, he says, is important when maintaining relationships with both friends and family away from work.
No doubt.
'Big Match John' will work opposite Austin Theory at WrestleMania 39 next month. That will be the icon's third bout since wrestling Roman Reigns back at SummerSlam 2021 - Cena has also appeared in a dark match (teaming with The Mysterios vs. The Usos and Reigns) after the 10 September 2021 SmackDown, and worked another tag (with Kevin Owens vs. Roman and Sami Zayn) on the 30 December 2022 episode.
'Mania 39 ticks the 2023 box for JC then.
His comments during the interview are very interesting. Cena knows he's at the "twilight" stage of his career, certainly in-ring, and intimated that he could use a break from everything post-'Mania.