Major WWE Stars Pulled From WrestleMania 39
WrestleMania 39 will now reportedly be without two former WWE Champions...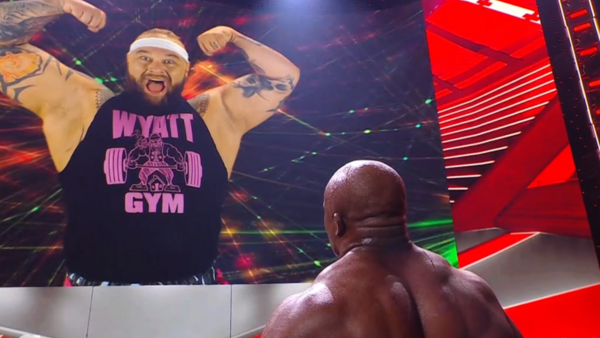 After just over a week of speculation, it looks like Bobby Lashley vs. Bray Wyatt is off WrestleMania 39.
Dave Meltzer reported on Wrestling Observer Radio that it seems as though Wyatt is out of WrestleMania 39, which would mean his planned clash with Lashley being scrapped.
Meltzer attributed this to WWE not mentioning Lashley or Wyatt at all on this week's episode of Raw. The promotion did flash Bray's logo for a split-second on last Friday's SmackDown, indicating that he is still with the promotion (and isn't necessarily being "scrubbed"), though Wyatt wasn't at the show himself.
The former world champion is currently dealing with an undisclosed health issue. Before this story got out, there were rumours of him walking out of WWE due to reported creative differences. These remain unconfirmed.
Wyatt has now gone several weeks without appearing on WWE television. Lashley had, up until a few weeks ago, kept the feud going on his own.
WWE had never gotten as far as formally announcing Lashley vs. Wyatt for WrestleMania 39, though the match was clearly being built on weekly television, following Bobby's DQ win over Brock Lesnar at Elimination Chamber 2023.