Malakai Black On His WWE Release: "I Just Started Laughing"
The former Tommy End on how he reacted to getting cut by WWE.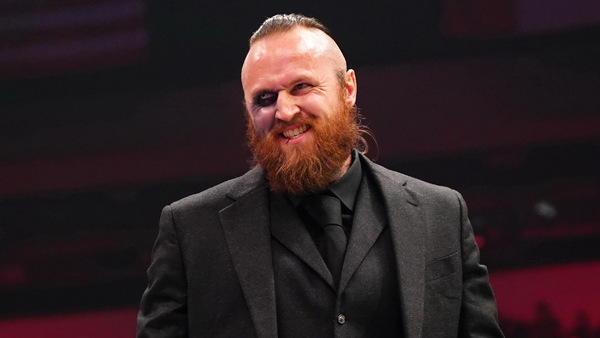 AEW's Malakai Black has revealed that he and his wife Zelina Vega had contrasting reactions to learning that the former Tommy End had been released by WWE on 2 June.
Speaking on Metal Injection's Squared Circle Pit podcast, Black said that Vega was in tears upon finding out that her husband had been cut. Malakai? Not so much:-
"... but as soon as I got released, it was funny because my wife cried and I actually kind of started laughing because I just kind of went like, well, you just built me for like, 5, 6 weeks. You made me come back and now you pull me off TV and I don't know. The whole thing to me just felt like I couldn't just take it serious [sic] anymore."
Black's release came out of the blue. Brought back to television following a six-month absence in April, he was soon thrown into what looked like a burgeoning feud with Big E, whom he attacked in May. Two weeks later, the Dutchman was gone from the company.
Malakai went on in the interview, speaking of his relief at being free from a system he had lost trust in:-
"I was like, at the edge of my like, this is just not worth it. This is just not worth it, and I felt this huge relief, and I just started laughing. I immediately knew then that this was the feeling of freedom that I had, and not having to deal with it anymore."
Beholden only to a 30-day non-compete clause rather than a standard WWE 90-dayer, Black debuted on AEW Dynamite on 7 July, jumping straight into a storyline with company ace Cody Rhodes.
Please include a H/T and link back to WhatCulture if using any of the above quotes, while also linking the original source.
Create Content and Get Paid
---