Manny Pacquiao Signs With Conor McGregor's Management Team
Pacquiao vs. McGregor edges ever closer...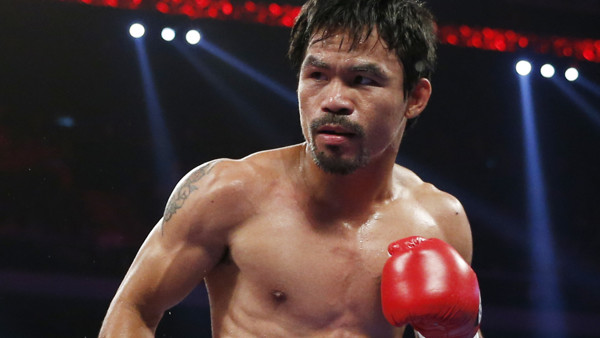 Boxing legend Manny Pacquiao has inked a deal which will see him become a part of Conor McGregor's management firm, Paradigm Sports Management.
Rumours had been circulating about a potential McGregor/Pacquiao fight becoming a reality in the near-future and this move, which was made official on Tuesday, looks to have made the super-fight that little bit more possible.
PSM announced on Twitter that the multi-weight world champion had signed with their firm, posting: 'We're very excited to announce that Manny Pacquiao has signed with PSM for full service representation! Manny is one of the greatest boxers of all time & we look forward to working with Arnold, Ping and the rest of the team back in Manila to maximize his historic career.'
Pacquiao's existing team will join forces with the firm, meaning that his business manager Arnold Vegafria, attorney Brando Viernesto and associate Ping Nepomuceno will all still be closely involved with their client.
In the official press release, Pacquiao is quoted as saying, 'I am proud to partner with Paradigm Sports Management and am excited for the opportunities that Audie Attar and PSM have to offer. One thing I want everyone to remember is to always think positively. Never think negatively; that is the beginning of your downfall. Everything is possible.'
Many boxers have proceeded to call out McGregor since his lucrative clash with Floyd Mayweather in 2017. However, this match-up seems to make the most sense now going forward as negotiations will surely be somewhat simpler, with both fighters sitting under the same management banner.
Would you be excited to see a possible Pacquiao vs. McGregor bout take place in 2020?
Create Content and Get Paid
---