Mark Henry SHOOTS - "Ryback Owes Wrestling An Apology"
WWE Hall of Famer Mark Henry goes IN on "dangerous" Ryback, drawing a lengthy response...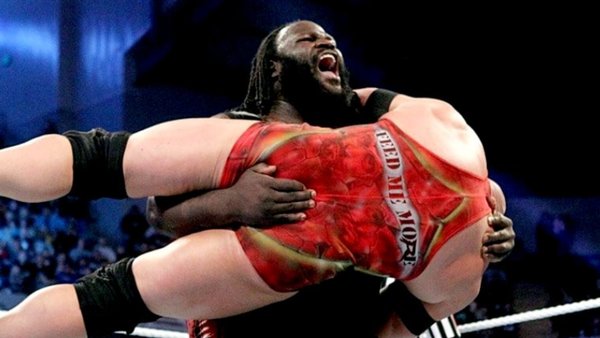 Mark Henry probably didn't expect to receive a revised version of War and Peace in response when he blasted Ryback on a recent episode of Busted Open, but that's exactly what he got.
The WWE Hall of Famer was originally responding to the following Ryback tweet:-
The f-word remains a big no-go for many wrestlers, particularly those of longer tenure, and Henry let Ryback have it:-
"A lot of his peers look at him as difficult. A lot of his peers looked at him as dangerous, and yes, we talk about it on this show all the time. WWE is a show. It's sports entertainment. You don't use the term 'fake,' the championship is the championship. It's not a prop and he's wrong. I've been a World Champion in three sports and I consider pro wrestling one of those."
'The World's Strongest Man' added the following:-
"Ryback can't take away what I achieved. There's no way that your bitter *ss... you are wrong. Every wrestler that sees your face should walk up to you and say 'Hey, you're an ass," and I hope you know how to fight for real because there are a lot of people that'd whoop your *ss."
Henry went on, suggesting that Ryback was trivialising the World Title because he never achieved it and that the former Intercontinental Champion owes the wrestling world an apology.
Ryback posted a lengthy thread in response. It's a big read, but the key points are Ryback stating his respect for the wrestling business, highlighting that his issues are with WWE and not Henry, and acknowledging that he could have worded his original tweet differently. He added that while Mark was "very loyal to Vince," Henry's experience was not his experience in WWE, and that he wasn't going to fire back in anger or with personal insults.
And then he did this:-
Oh, Ryback.
Henry is yet to respond to 'The Big Guy.'
Create Content and Get Paid
---