Matt Cardona Reveals CRAZY WrestleMania Idea That WWE Nixed
The artist formerly known as Zack Ryder had grand plans for WrestleMania 29.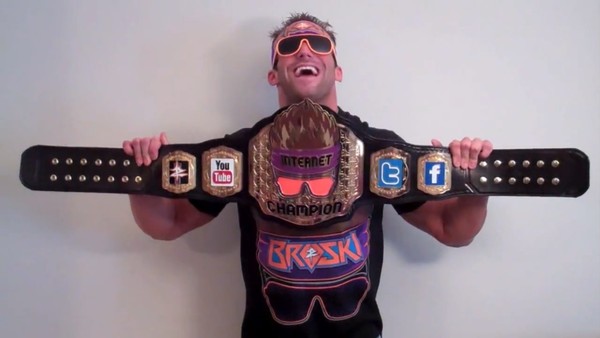 IMPACT Wrestling star and ex-WWE man Matt Cardona once wanted to fly a helicopter over New York City and drop stickers that'd hype a WrestleMania 29 match with Dolph Ziggler.
The former Zack Ryder told Renee Paquette's 'Oral Sessions' show that each sticker would carry a "DZ vs. ZR" design. Cardona actually went so far as to have the stickers made up - he joked that he spent "$20,000" on thousands of the things. At least, let's hope he's joking!
Matt also wanted Dolph to appear on his hit YouTube show and challenge him. He thought it'd be cool to have a 'Mania match build on YouTube rather than regular WWE programming, but the company disagreed. It turns out they weren't too hot on the idea of Ziggler vs. Ryder anyway.
Dolph ended up teaming with Big E against Daniel Bryan and Kane on the April 2013 card. Meanwhile, an unused Zacky baby sat high up in the Gods. He watched 'Mania 29 with The Miz's family in their personal skybox at MetLife Stadium.
Fingers crossed he didn't actually drop thousands of dollars on those stickers.
Create Content and Get Paid
---