Matt Cardona Reveals Why His AEW Run Wasn't Longer
The Broski explains his cup of coffee in AEW.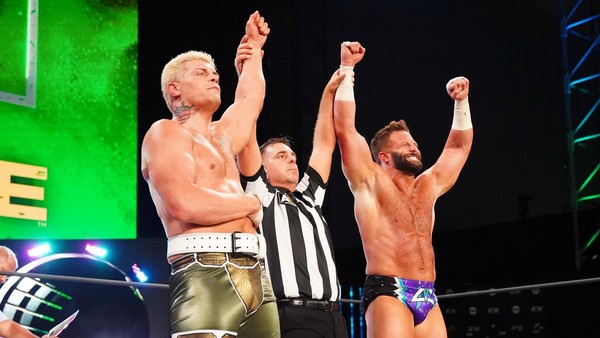 On the latest episode of the Pro Wrestling 4 Life podcast, one-time Intercontinental Champion Matt Cardona has been discussing why his stint with AEW was such a short one.
After being one of the many names released by WWE on 15 April 2020, Cardona turned up in AEW as he came to Cody Rhodes' rescue on the 29 July episode of Dynamite. The former Zack Ryder had just two matches with All Elite Wrestling, both of which pitted him against the Dark Order.
Explaining why his AEW stay wasn't a longer one, Cardona said that he wasn't offered a long-term deal and that he wasn't going to beg for one.
"I had a little agreement with them to do a couple shows, and they never offered me anything long-term. I'm not gonna sit there and beg. It is what it is. I had a great, great time there. It was awesome. It was an awesome experience."
Continuing his praise of Tony Khan's promotion, the Broski added:
"Listen, it was great, and AEW is the place to be. It's thriving right now. It has all these different shows, has different YouTube shows, two TV shows. It's awesome. But at the end of the day, I wasn't offered anything and I wasn't gonna sit around and wait to be offered something."
In recent weeks, Matt Cardona has got the wrestling world buzzing at the prospect of him going one-on-one with the insane violence of Nick F'n Gage - with the two set to square off for Gage's GCW World Heavyweight Championship at 24 July's GCW Homecoming Part 1.
Create Content and Get Paid
---