Matt Jackson Of Young Bucks Says Team Is Considering WWE Run
Young Bucks to WWE? Sold!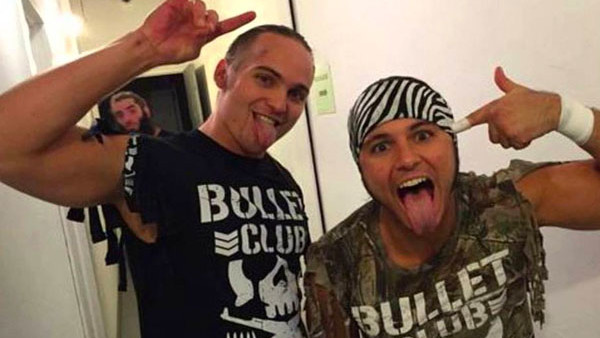 According to Matt Jackson, The Young Bucks are considering a WWE run.
Matt and Nicholas Jackson — known better as The Young Bucks — are one of the most popular tag teams outside of WWE. For years they've been tearing up the independent wrestling scene in promotions like Ring Of Honor, and have helped sell the house for the likes of New Japan Pro Wrestling. Alongside Cody Rhodes, they're one-half of the driving force behind the biggest indie wrestling show ever produced (All In), and they've created a huge brand for themselves through marketing, merchandise sales, and a willingness to feud with members of the WWE roster.
Perhaps more importantly to WWE fans, the Young Bucks ROH contracts are also coming up in 2018. Asking if they'll make their way to WWE is a common question these days.
Matt Jackson recently held a Q&A on his Instagram account. When asked if they were considering a WWE run next year, Matt replied, "I'm considering everything right now."
This news comes following rumors that WWE has interest in bringing in both the Young Bucks and NJPW star Kenny Omega. While all three have made appearances in WWE, The Young Bucks have never been signed by the company and both have admitted a willingness to notch that item off their bucket list.
The Young Bucks are the current IWGP Tag Team Champions, adding it to the gold they've collected all over the world. Making excellent money, they would be the first to admit they probably don't need WWE. But Matt also noted during the Q&A that the team plans to hang it up sooner than people might expect and if a WWE run is in the cards, one has to assume it they'd snap at it before the opportunity passes.
We need more writers about WWE News and The Young Bucks! Get started below...
Create Content and Get Paid
---
Jim Parsons
Jim Parsons is an entrepreneur and freelance writer who likes to add his two cents wherever anyone will listen. His passions are sports, namely hockey, basketball, and golf while dabbling in WWE and attending the occasional movie using his Scene card.
See more from Jim