Matthew McConaughey To WRESTLE?! - NXT Roster Furious With WWE (VIDEO)
Adam Wilbourn & Andy H. Murray on Matthew McConaughey WRESTLING for WWE, NXT unhappiness, and more.
Join WhatCulture's Andy H. Murray and Adam Wilbourn as they bring you Thursday's rundown of all the latest wrestling news.
Returning to a full-time training schedule at the WWE Performance. Center has sparked discord in NXT (00:31), where a number of wrestlers are said to be upset with the situation - with WWE's lacklustre COVID-19 protocols for developmental wrestlers not helping matters either.
We bounce up to the main roster after that, talking the new contract offers extended to RETRIBUTION members (05:21), which fall way below WWE's old baseline numbers.
From there, a brief detour over to AEW, as Eddie Kingston reveals the real reason he went with All Elite over WWE (08:03).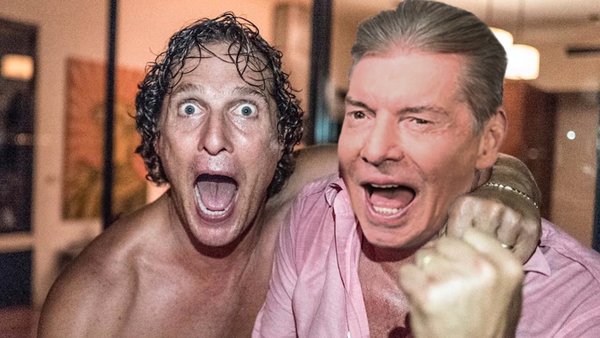 Finally, could Hollywood actor Matthew McConaughey be on the verge of swapping the silver screen for the squared circle? That was certainly what he wanted you to believe after an appearance on Maria Menounos's Better Together podcast, as the Gentleman leading man not-so-subtly hinted that a future WWE appearance may be in the works (10:41).
As always, today's news video finishes with all your Twitter questions.
Don't forget to subscribe to WhatCulture Wrestling on YouTube for daily videos. You can also send your Twitter questions to @WhatCultureWWE for your chance to be featured!
Create Content and Get Paid
---