Mercedes Mone CONFIRMS Next Move In Wrestling
Former Sasha Banks is never out of the WWE/AEW conversation. What's next after STARDOM defeat?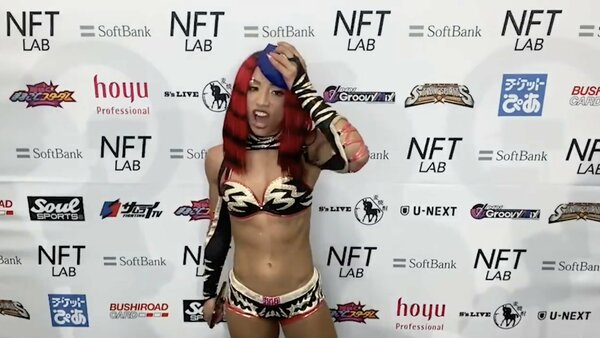 Mercedes Moné will remain with New Japan Pro Wrestling for at least one more date.
The former IWGP Women's Champion lost the strap to Mayu Iwatani at Stardom's All Star Grand Queendom, but punched her ticket for NJPW's May 21st Long Beach, California show Resurgence immediately afterwards. In a post-match promo, she said (h/t Inside The Ropes):
"I am so disappointed. I feel broken. I feel bankrupt. But I just called my CPA…and she just told me I'm still really, really rich, so I'll be okay. But look what Mayu did to my beautiful face. Do you not know who I am? I am a living legend. I am a star…I am a star in Star Wars! Mayu-san…you are not The Undertaker. And I promise you, the next time I am here in Stardom you will be a dead b***h. Because I want one more chance, one more opportunity to get back my IWGP Women's Championship. But…I am NOT done with New Japan…and I am NOT done with Stardom. Because I am still on my world tour. And my next stop, is May 21st at Resurgence. So get ready to roll up a nice big one, because we're going to my cousin's house…Long Beach, baby!"
The date and booking confirms a contract extension at very least, with original reports having her deal ending on April 23rd, a day removed from the Stardom title match. Moné's loss to Iwatani was the second defence for the former Sasha Banks after winning the belt at NJPW Battle In The Valley on February 18th. Moné successfully defended against AZM and Hazuki at NJPW Sakura Genesis on April 8th.