Mia Yim Wants To See THIS Released Star Back In WWE
Could this former WWE name return to the company? If Mia Yim gets her way, absolutely.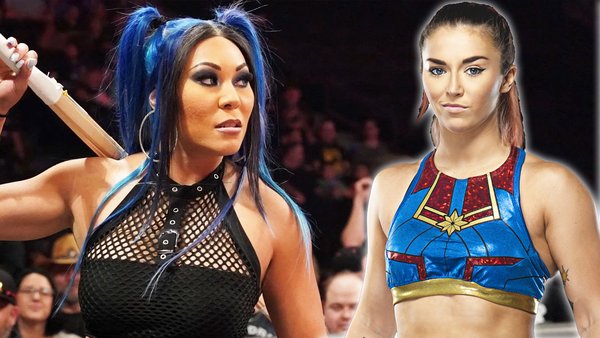 Having recently returned to WWE herself, Mia Yim would love to see Tegan Nox likewise return to the WWE fold.
Speaking on Steve Fall's Ten Count podcast (via WrestlingNews.co), the new OC addition was asked who she'd like to see in WWE. Without hesitation, the one-time Knockouts Champion immediately named Nox.
The Girl with the Shiniest Wizard was one of the many stars - much like Mia Yim - released by WWE during the pandemic. For Tegan, she was part of the November 2021 cuts, and she has yet to wrestle again since that departure from the market leader.
While the Welsh grappler has been heavily rumoured to return to WWE across these past few months, she has previously talked about issues she's having with obtaining a Visa. Until those problems are resolved, the now-Orlando-based Nox is unable to work in the US, and she won't be able to return to the country if she opts to take a trip out of the US.
Much like Mia Yim, Tegan Nox was a big favourite of Triple H's during the Game's time running NXT. With Paul Levesque now steering the WWE ship, the speculation of a Nox return to the promotion has only intensified.