Michael Cole Says THIS Man "Reinvigorated" His Love Of WWE
Someone rekindled Michael Cole's passion for calling matches on WWE TV.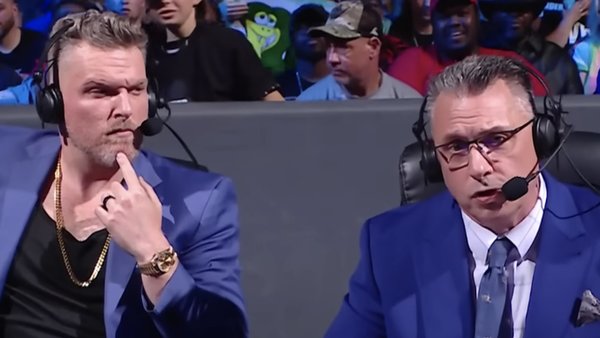 Working alongside former commentary partner Pat McAfee on episodes of SmackDown helped to "reinvigorate" Michael Cole's passion for calling matches in WWE.
Cole told The Athletic that decades of running play-by-play on familiar scenarios and characters became "tedious" after a while. That's understandable, because Michael had called literally thousands of bouts and segments by the time Pat dropped in beside him on SmackDown announce duties.
McAfee's energetic approach and own love for pro wrestling rekindled Cole's zest for working, and he's been able to carry that on alongside Wade Barrett since Pat took time off to accept a gig with ESPN. Together, despite a different style, the Cole/Barrett combo has worked out well on Friday nights.
Michael would be lying if he said he didn't miss calling shows with McAfee though. He described each episode as "a new adventure", because he never really knew what Pat would have in store next. That energy was infectious, and it breathed new life into Cole's WWE career.
Many fans have pointed out that Michael's looser feel under Triple H (post-Vince McMahon retirement) has made him an even better announcer.