Mick Foley Begs Vince McMahon To Push THIS Superstar
The Hardcore Legend wants to see WWE get behind THIS wrestler.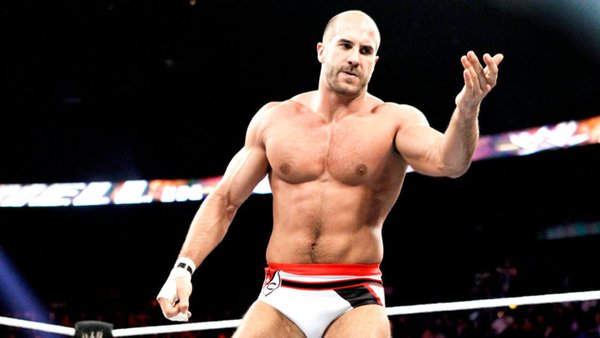 Ahead of premiering on the WWE Network and Peacock this Sunday, WWE has released a bonus clip from Mick Foley's appearance alongside Steve Austin on the next episode of Broken Skull Sessions.
In a clip featuring Foley and Austin discussing some of the current WWE roster, the Hardcore Legend makes a special plea to Vince McMahon where it pertains to Cesaro.
As Mick puts it:
"Can I talk to the camera? Vince, please… you [Austin] started in '88 or '89? 60 years of experience, we know a little something. We both proved Vince wrong, right? He had us set for this level, and I'd say we exceeded that level. Trust us and give him the chance. Let him prove… I'll get down on my knees and I'll beg… Vince, please. All we're saying is give Cesaro a chance. I just believe in that guy wholeheartedly. Give him a chance."
Austin added how there's no telling what Cesaro could do if WWE strapped the proverbial "rocket ship" to his back.
Famously, Vince McMahon brought Mick Foley into WWE after several pleas from Jim Ross. Initially, Foley was to be Mason the Mutilator, one of the many monsters who the Undertaker would topple before said monster dropped down the card and ultimately ended up released. Of course, Mick would eventually win over the WWE Chairman and become a three-time World Champion.
As for Steve Austin, when he arrived in WWE after a stint verbally wowing the wrestling world over in ECW, McMahon decided to largely make him a mute as the Ringmaster and have Ted DiBiase do his talking for him. When given just a slither of opportunity, Austin kicked the door down and ended up becoming the hottest star of the hottest era in the history of the business.
Could Cesaro make a similar impact to Mick Foley and Steve Austin if afforded the chance? There's only one way to find out.
Create Content and Get Paid
---