Mickie James Calls WWE Star 'Best She's Ever Seen'
Impact Wrestling's Mickie James was very impressed by this WWE star at Royal Rumble.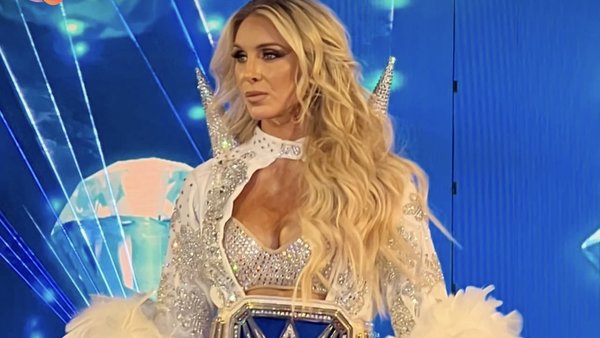 Mickie James has called Charlotte Flair "one of the best wrestlers I've ever seen in my life, male or female".
The reigning Impact Knockouts Champions told GAW TV that she was so proud to break down the "forbidden door" and enter WWE's Royal Rumble despite being signed to another company. James, who was also sad that she didn't get to work some spots with Melina (that fellow comeback queen had been eliminated by the time Mickie entered) was seriously impressed by Flair.
Charlotte gets a ton of flak on social media these days, but Mickie is having none of that. She said that Flair "operates on a different level", and that it's not surprising to see her on top of the WWE women's division so often.
James went on to say that Charlotte's "facials are always on point", that "she takes her time - she doesn't rush" and that "she breathes all the right things to do what makes wrestling magic".
Flair was Mickie's number one takeaway from the Rumble experience. She's glad she got to do it, and that she shared some ring time with Charlotte.
Create Content and Get Paid
---