Mickie James Felt "Comfortably Uncomfortable" Before WWE Release
While grateful for her WWE run, Mickie James' last two years with the company weren't ideal...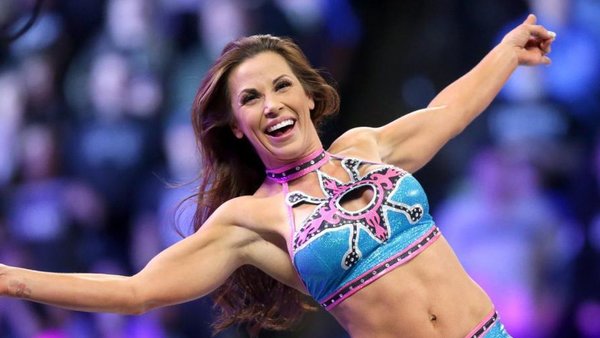 Mickie James has claimed she felt "comfortably uncomfortable" during her last couple of years with WWE.
Released alongside the likes of Samoa Joe and the IIconics last Thursday (15 April), the former Divas and Women's Champion commented on her situation during the latest episode of the Grown Ass Women show she hosts with So Cal Val and Victoria, having promised to do so earlier in the week.
Mickie kept her comments concise, saying that while she was grateful for her latest WWE run, it wasn't what she'd hoped it would be (h/t Fightful for the transcription):-
"Obviously now, I'm not with WWE. I got my 'future endeavor' on Thursday (April 15). I don't want it to ever feel like I'm not thankful or not grateful because I've had so much fun and the girls in the locker room and I'm grateful for so many experiences, but I honestly feel in the last two years that I've been comfortably uncomfortable. I've been trying to be pigeonholed or fit into a square mold of 'this is what we want you to be' and 'this is what we want you to believe you are' and I'm just not that. A lot has been happening in the last two years and I've been in this little space. I'm not going to get super deep on it."
James was used only scarcely throughout those last two years, working just six televised bouts, though this period included a 14-month injury absence. While inactive, Mickie filled in as a Main Event commentator.
Bound to a standard 90-day WWE non-compete clause, James will be free to sign with another promotion from 14 July.
Create Content and Get Paid
---