Mike And Maria Kanellis To Be Involved In A "Cucking" Angle?
Paul Heyman looks to have pulled from his extreme playbook for the real-life married couple.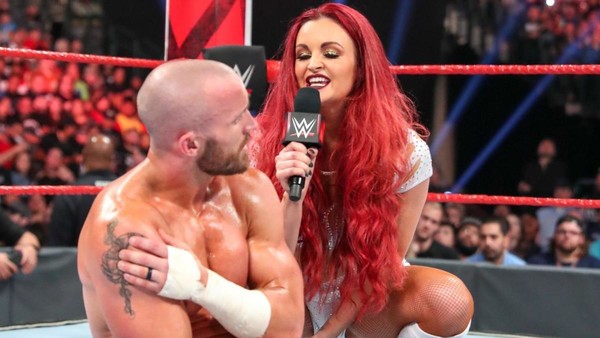 After struggling through week after week of dull and dour episodes of Raw, last night's episode of the WWE's Monday flagship surprised fans by giving them a show that wasn't completely awful.
Filled with (literal!) explosive action, some good in-ring work, the ever-entertaining 24/7 content, and an AJ Styles heel turn, Raw was given a major shot in the arm as Paul Heyman took control of the red brand. One of the most eye-catching moments of the episode, though, involved Mike and Maria Kanellis. And now, we've got an update on where things may be heading for the married couple.
Via Pro Wrestling Sheet's Ryan Satin, Heyman was heavily involved in the angle that saw Maria announce she's pregnant yet completely berate her husband for not being "man enough" to get the job done. Satin clams that upon Mike and Maria recently signing new five-year deals with WWE, there were rumblings of a "cucking angle" for the duo; an angle that seemingly began during this week's Raw broadcast.
To save you the trouble, we've taken to the depths of Urban Dictionary to get an official definition for cucking: "To enjoy arranging for and watching other men have rough demeaning sex with one's wife. Often perceived as a masochistic humiliating experience for the husband as opposed to normal swinging."
This would certainly fall in line with Maria mocking Mike and referring to him as her bitch.
In real life, Maria is indeed pregnant. How this all plays out, we'll have to wait and see. But hey, it's at least something different to another drab Elias performance or a Baron Corbin promo.