Miro's New AEW Gimmick: "God's Favourite Champion" (VIDEO)
Andy H. Murray & Phil Chambers on Miro 'The Redeemer", Jim Ross' "WWE Dynamite" botch & more!
Join WhatCulture's Andy H. Murray and Phil Chambers as they bring you Thursday's rundown of all the latest wrestling news.
We begin today's video with coverage of last night's AEW Dynamite, starting with the TNT Champion. Having finally shed his old 'Best Man' character, Miro is on to bigger and better things with a new nickname and entrance music in this soft repackaging (00:41).
Dynamite didn't go so well for Jim Ross, unfortunately, as the veteran announcer accidentally referred to the show as "WWE Dynamite" as it was preparing to go off the air (03:10).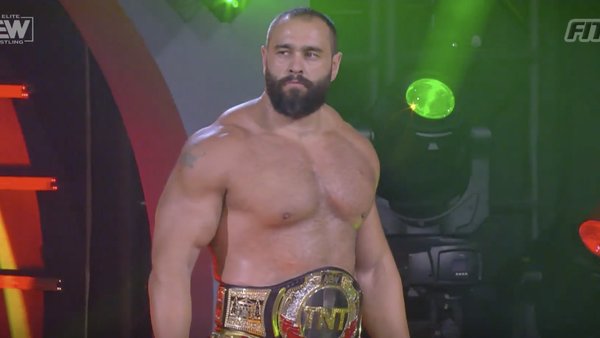 After that, an update on Rebel, who picked up a knee injury while teaming with Britt Baker to face Nyla Rose and Vickie Guerrero on Dynamite (04:50).
Finally, we talk Jon Moxley, and the revelation that despite him leaving the company in a much-publicised exit in 2019, Triple H reached out to help him after suffering an injury in NJPW (06:42).
As always, today's news video finishes with all your Twitter questions.
Don't forget to subscribe to WhatCulture Wrestling on YouTube for daily videos. You can also send your Twitter questions to @WhatCultureWWE for your chance to be featured!