MJF Talks Potentially Signing For WWE After AEW Contract Expires
AEW's MJF talks possible WWE move in the future: "I am a businessman at the end of the day"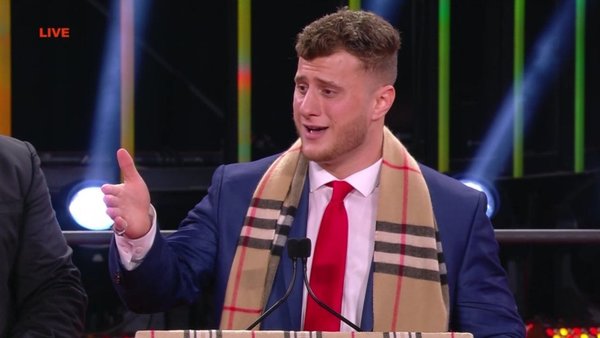 Current AEW star MJF has revealed whether he would be interested in joining WWE when his current deal with Tony Khan's promotion expires.
Whilst talking to Steel Chair Magazine, The Pinnacle's leader explained that while his current company "runs deep" in him, he's still "a businessman at the end of the day", so he'll listen to whatever offers are on the table when his deal is up in 2024.
In response to being asked where he sees himself in the next 3 to 4 years, the loud-mouth star had this to say:
"I'd say I'd be near the end of my contract. I would be the AEW World Champion, I would still be a part of the greatest faction in professional wrestling known as The Pinnacle, all of my brothers in arms would also have gold and then, at that point, the highest bidder, baby.
"Me and my boys, we're willing to go wherever the money's at, it's that simple. Don't get me wrong, AEW runs deep in me, I don't want to leave, but I am a businessman at the end of the day, and I can't help myself if somebody's got an offer for me, I'm going to listen to it."
MJF was last seen lining up alongside his fellow Pinnacle teammates in a hellacious Blood & Guts match this past Wednesday night on Dynamite. The Salt of the Earth was able to secure his faction the victory after forcing The Inner Circle to surrender upon threatening to hurl Chris Jericho off of the steel structure. Yet, being the slimeball he is, MJF went ahead and launched his former mentor from the cage anyway, producing a moment that was the talk of the wrestling community for various reasons over the last week.
Could we see MJF show up in Vince McMahon's company after he's spent a few years further cementing himself as one of the finest talents in the industry? Stranger things have happened...
Create Content and Get Paid
---