MLW Suing WWE For "Unfair & Anticompetitive Practices"
The suit alleges that amongst other things, WWE interference cost MLW deals with Tubi and VICE.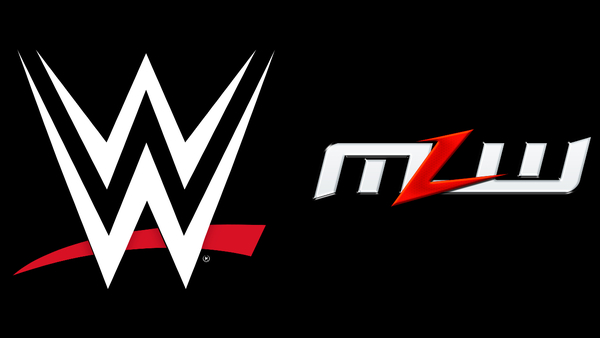 MLW has filed a lawsuit against WWE alleging, amongst other things, that the market-leading promotion's interference led to potential media distribution deals with Tubi, VICE, and FITE being cancelled.
The suit primarily focuses on WWE's alleged "unfair and anticompetitive business practices" with the aim of creating a professional wrestling monopoly. Per the preliminary statement, this includes "poaching talent, misappropriating confidential information, interfering with competitors' contracts and cutting off competitors' access to their viewing audiences."
In 2021, MLW agreed on a distribution deal with Tubi that was due to be announced on 10 August. WWE's Stephanie McMahon is alleged to have met with Tubi officials the day before that, pressuring the group not to go through with it (MLW's Tubi slot would've gone head-to-head with NXT on Tuesday nights), seemingly pushing them to end the deal outright. Per the complaint, MLW received a letter on 9 August terminating the License Agreement "as a result of WWE's pressure and interference."
The VICE deal, meanwhile, allegedly fell through following interference from Vince McMahon. The WWE CEO was "p*ssed" to hear VICE was working with MLW, with McMahon using his relationship with A&E (who own a 20% stake in VICE) as leverage, resulting, per the filing, in VICE withdrawing from negotiations to air MLW content beyond the 7 October Fightland special that went out on the network.
FITE allegedly approach MLW with a view to distributing the company's events on its platform. The group then pulled out following alleged WWE interference, with MLW pointing to former WWE senior vice president Gregg Bernard's (who has since left the company) role with the platform and the fact that FITE has previously distributed WWE content.
With regards to "poaching talent," the suit states as well as airing footage of an unnamed wrestler without MLW's permission, WWE has previously attempted to coerce MLW wrestlers into revealing information on MLW's business.
In summary, MLW seeks the following:-
11. As a result of WWE's wanton misconduct, MLW has suffered and will suffer monetary damages and irreparable harm, resulting from, among other things, continued loss of brand recognition and valuable talent, posing a serious risk that its business will be destroyed. 12. MLW therefore seeks compensatory, treble and exemplary damages arising from WWE's unlawful conduct and injunctive relief barring WWE from inflicting further irreparable harm through its anticompetitive and tortious conduct
MLW has released a statement on the suit:-
Professional wrestling company Major League Wrestling (MLW) (MLW Media LLC), filed a lawsuit today against World Wrestling Entertainment, Inc. (WWE). The federal court antitrust lawsuit is based on WWE's ongoing attempts to undermine competition in and monopolize the professional wrestling market by interfering with MLW's contracts and business prospects.
As described in the complaint, WWE pressured third parties to abandon contracts and prospective relationships with MLW. WWE's misconduct included disrupting every level of MLW's business, including a major streaming deal for MLW which would have been transformative for the company.
MLW also allege in the complaint that in early 2021, after MLW announced that it was in talks with VICE TV to air MLW programs on VICE TV, a then-WWE executive warned VICE TV that WWE owner Vince McMahon was "pissed" that VICE TV was airing MLW programs, and that VICE TV should stop working with MLW, the VICE TV executive responded that WWE's conduct was illegal and an antitrust violation, with the WWE executive responding that she could not control McMahon.
"WWE has been wrongfully depriving its competitors of critical opportunities for many years, but its latest conduct has been even more unconscionable," said MLW CEO Court Bauer. "I think we speak for the rest of the professional wrestling world when we say that this anti-competitive behavior has to stop.
"WWE's ongoing misconduct has hurt fans of professional wrestling and competition in the professional wrestling industry. Through this lawsuit, MLW seeks to recover its losses due to WWE's interference and to enjoin WWE from future interference.The case is captioned MLW Media LLC v. World Wrestling Entertainment, Inc. MLW is represented by Kasowitz Benson Torres LLP.
WWE, meanwhile, has released the following (via PWInsider):-
"WWE believes these claims have no merit and intends to vigorously defend itself against them."
MLW's full complaint is available here as filed.
Create Content and Get Paid
---