Mojo Rawley Was Actually Released By WWE Earlier Than You Think
Despite his release being announced last week, Mojo was reportedly let go nearly two months ago.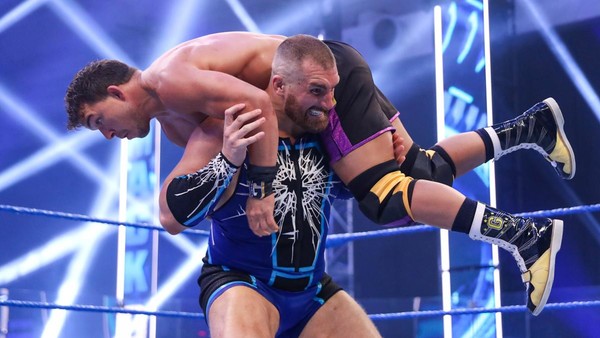 With WWE having just last week announced the releases of ten superstars – Mojo Rawley being one of them – it's now being reported that Mojo was actually let go by the company back in March.
This story comes from PWInsider Elite, who report that Rawley was released at the start of March; just that the company held off on making that news public until the mass cuts of last week. Adding further credence to this news, Rawley himself took to Twitter to suggest that he's 'free' as of 31 May.
WWE has a 90-day non-compete clause on most talents. If we're to take that 31 May date as when Mojo's non-compete expires, that would indeed suggest he was let go at the very start of March.
Having made his NXT debut back in 2012, the Hype Man's biggest success saw him win the 2017 Andre the Giant Memorial Battle Royal and pick up several 24/7 Championship reigns during his time with the company.
Rawley was last majorly in the spotlight when his real-life buddy Rob Gronkowski was working with WWE in early 2020. Once Gronk opted to return to the NFL, Mojo seemingly went back to being just another lower-card member of the roster in WWE's eyes.
Despite his release, Mojo Rawley still partook in WWE's WrestleMania Week in the Community iniative - alongside the similarly-now-released duo of Peyton Royce and Kalisto.
Create Content and Get Paid
---