#MondayMotivation: 7 Things To Look Forward To This Week In Wrestling (July 17)
Reasons To Be Cheerful.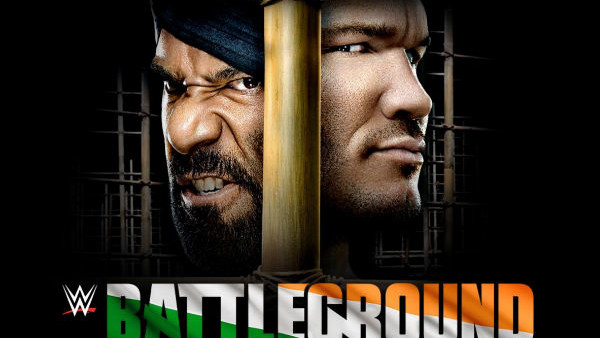 The constant churn of professional wrestling often creates a sense of malaise around the product due to over-saturation, but it's during the hardest slog of the week when it's most useful to indulge in the inanity as the simplest form of pre-occupation.
With hours of original content provided by WWE 52 weeks a year and countless exciting events occurring in New Japan, GFW and beyond, there's never not a spell where devotees and sceptics alike won't be gifted something that forces a wry smile from even the most cynical supporter's eye.
As is so often the case now, WWE will spend the week building up to two separate pay-per-views, with Monday Night Raw beginning its push to SummerSlam with a blockbuster main event, some choice undercard cuts and potentially some clarity in the direction of the Women's Division ahead of the massive Brooklyn spectacular.
Meanwhile, SmackDown Live!'s concerns are more pressing, with the blue brand-only Battleground pay-per-view set to hit Philadelphia on Sunday. With just days left, Tuesday's go-home show is sure to feature big last moments for all the key players.
If your #MondayMotivation comes more from a clothesline than a cat picture, or profound quote sounds better delivered by Paul Heyman than a schoolmate you were guilted into friending on Facebook, let wrestling be your early-week escape with a review of all the exciting events on the horizon.
7. John Cena Returns To Pay-Per-View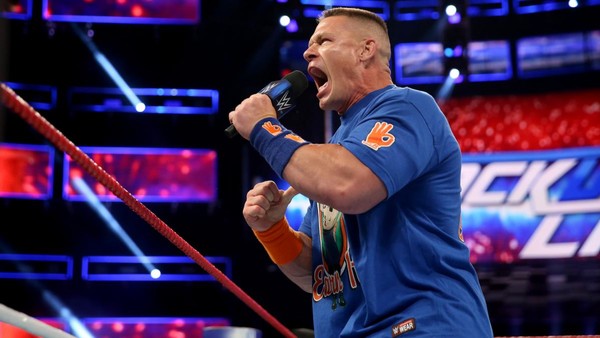 A flag match with fellow returnee Rusev probably wasn't how most fans fantasy booked the return of 'The Champ' following his matrimony-inspired WrestleMania victory over The Miz, but John Cena's part time schedule has shot his match quality/quantity ratio through the roof in recent years, and a one-off with 'The Bulgarian Brute' is almost guaranteed to be one of the best matches on the card.
At this point, 'Big Match John' almost entirely lives up to the absurd nickname, with his conflicts rarely dipping below semi-main, so a seemingly inconsequential flag match does seem slightly detached from his character's usual modus operandi.
However, SummerSlam looms, and with a big programme (perhaps with current United States Champion AJ Styles) presumably right around the corner, Cena will likely be keen to remind his contemporaries exactly why he's still the 'Face That Runs The Place' despite his diminished capacity.
Rusev also has much to prove. Original plans for the former Monday Night Raw star's return as an belligerent rabble-rouser were inexplicably dropped, with his comeback so far looking to have worryingly reset him back to the holding pattern he was in on the flagship show. A breakout performance will be on his mind, especially with his own path to the Brooklyn supercard currently unclear.