Moose Interview: IMPACT Bound For Glory, EC3, TNA World Title, Heel Run, More
The TNA World Heavyweight champ recalls the company almost going under before Bound for Glory 2016.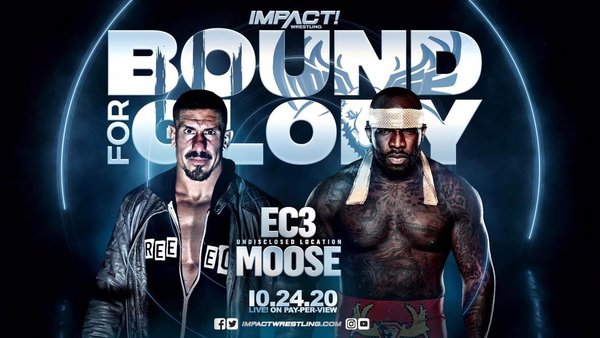 Before 2020, it had been years since the TNA World Heavyweight Championship was last seen in IMPACT. But in the midst of his crusade against the old guard of the company, Moose has brought the belt back to prominence and taken his own career to new heights as a result.
Moose has not only sought to destroy everything the TNA initials used to represent, but also cement himself as the true king of the mountain by beating as many people from that era as possible. Although the now-defunct title isn't officially recognized by the promotion, that hasn't stopped the former offensive lineman from doing some of his best work both inside the ring and on the mic to date.
Recently on IMPACT! Wrestling, Moose made an enemy out of the returning EC3, who has two reigns as TNA World Heavyweight champion to his credit. The two are set to collide in an Unsanctioned match at an undisclosed location this Saturday night, 24 October, at Bound for Glory, where they will look to settle their score once and for all.
Ahead of his much-anticipated encounter with EC3, Moose talked to WhatCulture about his history at Bound for Glory, his run as the TNA World Heavyweight champion, IMPACT's growth, coming into his own as a character, and more.