NBC Cancels Young Rock After 3 Seasons
TV show depicted The Great One's life at various stages, axed amid declining ratings.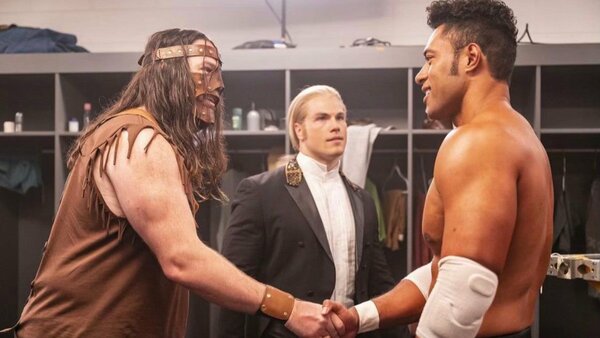 "Young Rock," the half-hour comedy show based on WWE legend The Rock's life, has been cancelled by network NBC after three seasons.
The program traced Rock's early life as he went from the young son of Rocky "Soul Man" Johnson to a WWE wrestler, to the Hollywood superstar he is today, told from the perspective of Rock looking back on his younger days as a 2032 presidential candidate (and in the aftermath of that election).
ET Online reported that the show's third season, which wrapped up in February, averaged less than 2 million viewers per episode, which is way down from its first season, when Young Rock averaged more than 3 million viewers. The all-important 18-49 demo dropped from 0.62 in the first season to 0.25 in the final season.
Young Rock told Rock's stories from three distinct periods in his life: growing up as a young kid in Hawaii, trying to find himself in high school, and struggling to make it during and after college before finding his path in professional wrestling.
The show notably portrayed several legendary wrestling figures, including many of the 80s superstars young Dwayne Johnson grew up around while his father wrestled for the then-WWF and his grandmother ran her own promotion in Hawaii. The program also depicted Attitude Era superstars and moments, eliciting occasional criticism about their accuracy, both in appearance and portrayal.
Adrian Groulx, Bradley Constant and Uli Latukefu portrayed young Dwayne during various stages of his life. The Rock played himself in the show's "present day," which was 2032-33.