New 'Daddy's Girl' Gimmick Coming To WWE NXT 2.0
"Whoever said money can't buy happiness must've been poor," says NXT newcomer Tiffany Stratton.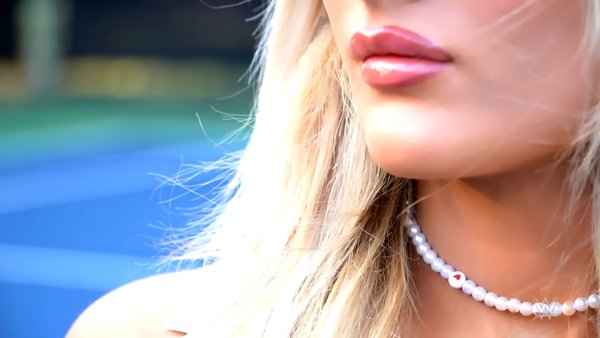 A new character is coming to WWE NXT 2.0.
"Whoever said money can't buy happiness must've been poor," said developmental newcomer Tiffany Stratton in a video titled 'Tiffany's Epiphanies', which aired on last night's show.
Going by the verbiage, the gimmick is a spoiled daddy's girl. "Daddy said I'm ready to take over NXT, and he's never wrong," said Stratton between tennis clips, "silver spoon" mentions, and shots of diamonds, Gucci and Prada signs, and more. No exact date was given for her arrival, though "Coming soon" appeared onscreen before the video's end.
Catch the full clip at the foot of the page.
Stratton has actually wrestled on WWE television already. Last week's episode of 205 Live brought her full debut, as she defeated fellow developmental prospect Amari Miller in a three-minute match. WWE has typically used its former Cruiserweight brand almost like developmental for its developmental in recent months, so situations like this aren't unheard of.
Tiffany, 2021, has been with WWE since August, when she was signed as part of the same Performance Center class as Solo Sikoa and Brooks Jensen, both of whom are already established on NXT 2.0.
Create Content and Get Paid
---