New Gimmick Debuting On Next Week's WWE NXT 2.0
A repackaged wrestler debuts their new gimmick in the ring on next week's WWE NXT 2.0.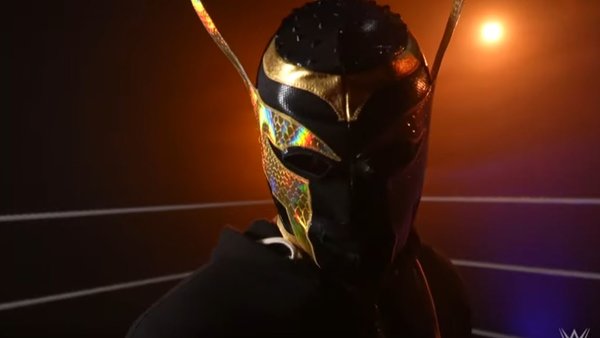 The new Axiom character will formally debut on next week's episode of NXT 2.0, WWE has announced.
This was confirmed during last night's broadcast. A vignette showcasing Axiom aired for the second consecutive week, differentiating from the first in that it showed the wrestler in a comic book store, then wearing a primarily gold mask in a wrestling ring, bringing confirmation of the impending debut.
Check it out below.
Last week's introductory video established Axiom through mathematics. In it, the veiled wrestler claimed to have used equations to solve problems all their life, using his mind to overcome challenges when his body had failed him.
While this is yet to be confirmed, it is believed that the Axiom gimmick belongs to A-Kid, who is being repackaged. The 25-year-old debuted for NXT 2.0 in March, defeating KUSHIDA, and embarked on a short run before going back to NXT UK the following month. Now, he has returned to the United States seemingly on a full-time basis.
WWE has spent the past few months renaming and repackaging several wrestlers who had carried their pre-WWE ring names into the company. That this is one of the forces driving A-Kid's apparent makeover would be a reasonable assumption.