New Jack Campaigning For Unlikely AEW Role
The infamous ex-ECW brawler just can't stop calling AEW out...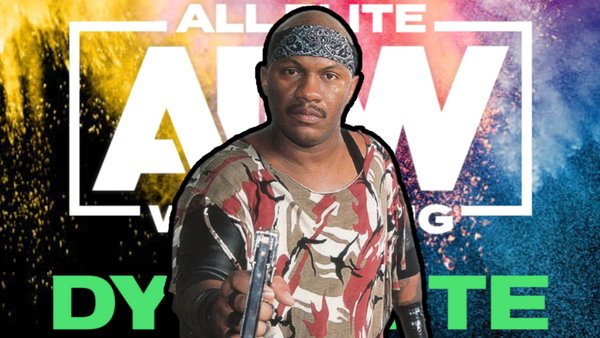 File this one somewhere between "Vince McMahon willingly cedes creative control" and "Bullet Club main event passes without interference or ref bump" in pro wrestling's Never Going To Happen bin, but New Jack appears to be using social media to campaign for a spot in All Elite Wrestling.
It began with the following tweet last night, as New Jack claimed to have medical clearance, calling AEW out without tagging the promotion's account directly:-
New Jack then posted the following to Facebook, though it has since been deleted:-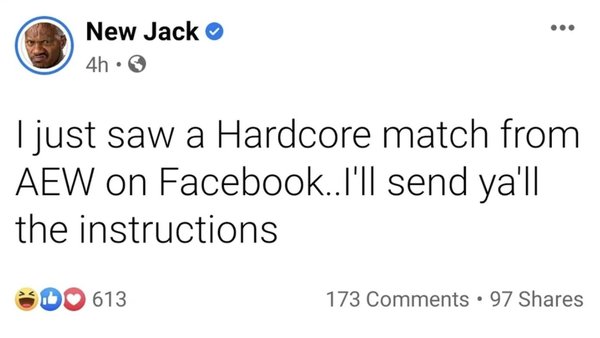 To what end is New Jack making these posts? None, most likely. The ultraviolence he perpetrates isn't the same as that which Jon Moxley and Kenny Omega attempted to convey in their gutwrenching Exploding Barbed Wire Deathmatch at AEW Revolution 2021, before the bloom came off the bloody, decaying rose with the post-match explosion snafu.
Now 58 years old, Jack hasn't been in the pro wrestling spotlight for decades, but his name lives on in infamy. His list of dubious deeds includes (but isn't limited to) deliberately throwing Vic Grimes 40 feet from a scaffold as revenge for a spot gone wrong, beating the untrained 17-year-old Eric 'Mass Transit' Kulas to within an inch of his life in 1996, and stabbing indie wrestler William Jason Lane 16 times in the ring seven years later.
Create Content and Get Paid
---