New WWE Names For Parker Boudreaux & Bronson Steiner
Parker Boudreaux and Bronson Steiner are no more. Instead, say hello to Gunnar and Rex.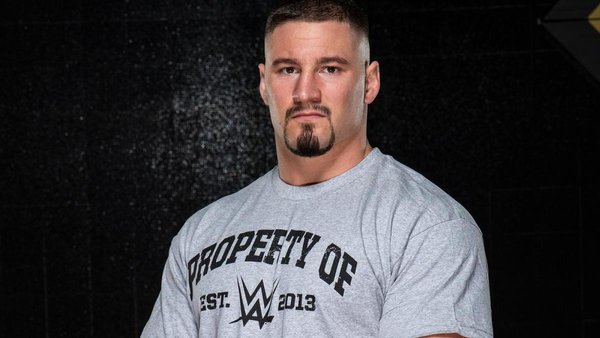 As of last week - 7 September, to be precise - WWE moved to file trademarks for a whole bunch of new ring names for NXT talent. Most notably, Parker Boudreaux and Bronson Steiner have been handed new monikers from here on out.
For Boudreaux, he will now go by the name of Gunnar Harland. Yes, Gunnar Harland. Having amassed a huge amount of buzz for himself on social media, many presumed that Parker Boudreaux would remain as Parker Boudreaux. But no, Gunnar Harland it is. No to be confused with Oldham, Leeds and Bradford's old Norwegian right-back, Gunner Halle.
As for Bronson Steiner, he will now be Rex Steiner. Of course, the Steiner surname is in reality Rechsteiner, and this second-generation talent's new name seems to be a play on that. Bronson is famously the son of Rick Steiner and the nephew of Scott Steiner, with his impending NXT arrival one that has wrestling fans hugely intrigued. For those who were fans of the Steiner Brothers back in the day, getting the chance to see a second-generation Steiner in the ring is definitely an attention-grabber.
In terms of the rest of the names trademarked last week, Matrick Belton is Trick Williams and Steph De Lander is Persia Pirotta. Persia debuted on NXT TV this week as a friend of Indi Hartwell's. There were also trademarks put in for Tony D'Angelo and Dante Chen, although it's not known which NXT talent has been assigned these names.
To circle back to Brosn... err, Rex Steiner, the belief is that his NXT debut is imminent, with him having been featured in some of the marketing for what's being dubbed NXT 2.0.
Create Content and Get Paid
---