Nia Jax Shoots On "Whiners" Criticising Her WWE Raw Botch
Nia Jax fires back at critics following Dana Brooke's nasty WWE Raw bump.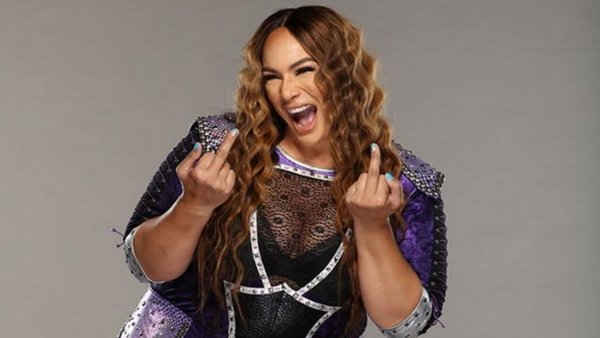 Nia Jax has had enough of you damn "whiners" and your well-earned criticism for what looked like a botched Chokeslam inflicted on Dana Brooke during this week's episode of WWE Raw.
'The Irresistible Force' posted the following in response to discussion sparked in a thread ignited by people in talkSPORT's Alex McCarthy's mentions, after the journalist had posted a clip of the spot in question:-
The thread itself is divided, featuring the usual level of criticism Jax attracts whenever something like this happens, but also several trained wrestlers defending the spot, calling it safe. As reported yesterday, Brooke was described as "100% OK" despite the force with which she hit the mat.
Jax's reputation precedes her here. Concerns surrounding her safety between the ropes are justified through the glut of examples that have materialised over the years, particularly April 2020's horror powerbomb on Kairi Sane, which was seemingly executed despite the Japanese star's loud verbal protestations. Other instances aren't hard to find either.
The most important thing coming out of all of this is that Brooke appears to be fine. Still, Jax may have been better served by posting a more mature response.
Create Content and Get Paid
---