Nick Khan: "Raw Would Benefit From Being Four Hours"
WWE's President and Chief Revenue Officer jokes on Raw's bloated runtime.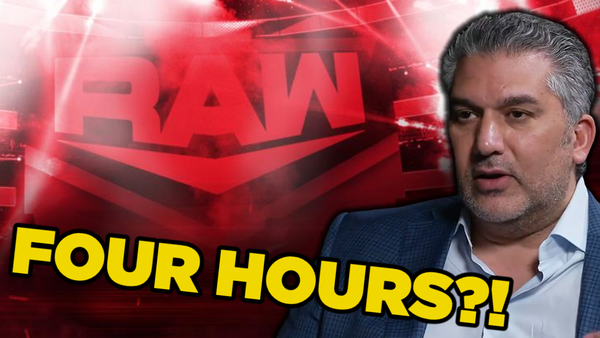 In a joke custom-built to spark anxiety within anybody who thinks that Raw's three-hour runtime is too long, WWE President and Chief Revenue Officer Nick Khan has said that if it was up to him, the show would be 60 minutes longer.
Speaking with Ariel Helwani for BT Sport this weekend, Khan said the following on Raw's length (h/t POST Wrestling's John Pollock for the transcription):-
"From my point of view, Raw would benefit from being four hours, so we would get paid more money and SmackDown would be eight hours. But I understand our creative folks, as amazing as they are, there is only so much great content they can do on a weekly basis. So, I'm good with the 'three and two (hour) system'."
Raw made its permanent transformation to a three-hour show on 23 July 2012, which was the red brand's 1,000th episode. It has been that way ever since, bringing the promotion greater revenue due to its larger advertising platform, though the format hasn't been universally popular amongst fans.
Between Raw, SmackDown, NXT, 205 Live, and NXT UK, WWE currently produces around nine hours of regular weekly wrestling content.
See below for Khan's full interview with BT Sport and Helwani.
Create Content and Get Paid
---