Notable Names Having WWE Performance Center Tryouts This Week
Some major free agents are amongst WWE's latest round of tryouts.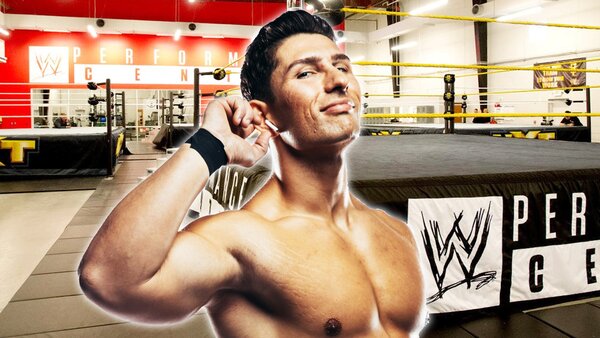 While Jade Cargill is said to have visited the WWE Performance Center this week ahead of signing with the company, several other notable names are partaking in WWE's latest rounds of tryouts from the PC this week.
Of those taking part in WWE's first batch of tryouts since this year's SummerSlam weekend, the most recognisable name is likely Richard Holliday.
Having spent several years with MLW, Holliday was at once a part of the Dynasty with MJF and Alexander Hammerstone, and later feuded with Hammer over the MLW World Championship. Sadly, the 30-year-old was diagnosed with stage four Hodgkin's Lymphoma in September of last year, but Holliday returned to the ring in June after it was announced his cancer was in remission.
The self-proclaimed Most Marketable Man in Wrestling was actually backstage for an episode of AEW Collision at the end of July, although WWE's interest in Holliday has been rumoured since earlier this year.
Richard Holliday isn't the only recognisable name involved in WWE's latest tryouts, of course, and the full list - as per PWInsider.com and Bodyslam.net - is as follows:
- Richard Holliday: 30-year-old former MLW Tag Team Champion
- Madi Wrenkowski: 28-year-old former NWA Women's Tag Team Champion with appearances for ROH and on AEW Dark
- Ray Jaz: 27-year-old best known for his time in MLW as part of the most recent iteration of the Full Blooded Italians
- David Goldy: 22-year-old Monster Factory trainee who competed in the NJPW All Star Junior Festival 2023 and has appeared on AEW Dark
- Brogan Finlay: 21-year-old son of Fit Finlay and brother of current Bullet Club leader David Finlay
- Jazmin Allure: 23-year-old best known for her work with WOW, plus appearances on AEW Dark and WWE SmackDown
- Valentina Rossi: 31-year-old Tyler Breeze trainee who has appeared for WOW, WWE, NXT and on AEW Dark
- Jay Malachi: 19-year-old with appearances for GCW, OVW, West Coast Pro, and on AEW Dark
- HollyHood Haley J: 23-year-old current OVW Women's Champion with appearances for WOW and on AEW Dark
- Kelsey Heather: 35-year-old former WOW Women's Tag Team Champion with appearances on AEW Dark
- Jessica Roden: 30-year-old trainee of Rikishi and Black Pearl known as J-Rod with appearances on AEW Dark
- Jamie Stanley: 37-year-old one half of the NWA's America's Ego tag team, and has appeared for OVW and on NXT in addition to also working as a referee
- Copeland Barbee: 23-year-old collegiate wrestler from Charlotte's Queens University