Nuclear Heat On Charlotte Flair In WWE? Backstage Update On "Isolated" Star
As things get worse for Charlotte Flair in WWE, Becky Lynch is described as a "hero"...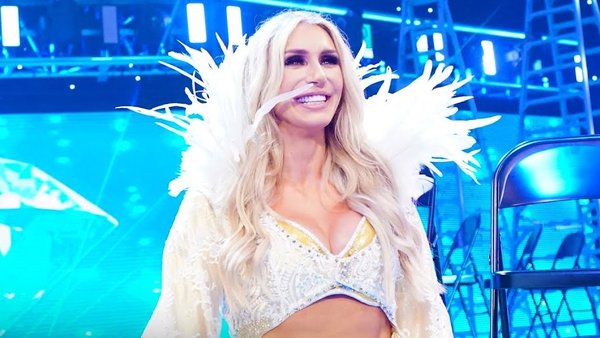 A difficult backstage situation erupted in WWE last week, as Charlotte Flair's reported concerns over "looking weak" in her planned SmackDown belt exchange with Becky Lynch led to the Raw Women's Championship being dropped in the segment itself, a backstage argument between Flair and Lynch, and, ultimately, Charlotte being asked to leave the arena.
Wade Keller of PWTorch has now provided a fresh update on the situation, stating, explicitly, that "none of the women want to work with her." This means in matches, segments, and seemingly everything else.
Keller stated that none of the people he spoke to (who he stressed aren't anti-Charlotte or agenda-driver) defended Flair in the Becky situation. One even called Lynch a "hero" for calling Charlotte out on her behaviour. Another stated that the way Charlotte behaves causes issues with colleagues and management, essentially stating that Flair was being difficult and Lynch decided not to take it anymore, leading to their argument.
Continuing, Keller noted Flair's reputation for "flat out being difficult", feeling that she should be treated like somebody on a different level. Unfortunately for Charlotte, she lacks the necessary clout - and isn't putting herself across well.
The locker-room universally believes that Flair only looks out for herself, not others, which extends to not wanting to sell for people in the ring. The recent failure of a Raw match with Nia Jax is given as an example of this, as Charlotte was upset with what was planned for it. Flair apparently believes she can get away with such behaviour as WWE's roster depth isn't strong enough for them to punish her, with Keller noting that doing so at the moment would weaken SmackDown.
People who used to be close to Flair don't recognise her anymore, according to Keller. The multi-time Women's Champion has isolated herself from her peers and is "in a world of her own," questioning decisions and worried about not being portrayed on a higher level than other wrestlers, who have called Flair's behaviour "ungracious" and "paranoid."
Charlotte became SmackDown Women's Champion in said belt exchange, having traded her Raw title for the blue strap. Whether or not WWE will take action for the Lynch confrontation remains to be seen.