NWO Reveals The Undertaker Almost Jumped To WCW In 2000
Plus, Scott Hall shoots on Chris Jericho.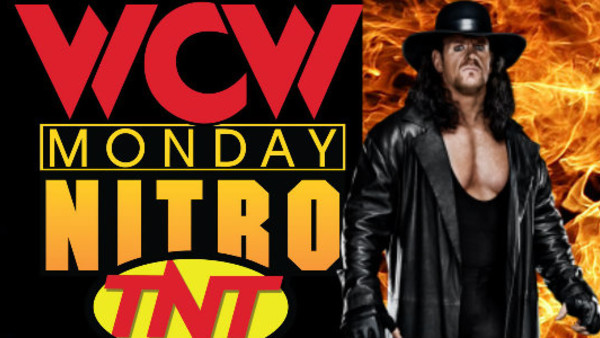 The Undertaker almost left WWE and signed with WCW in 2000, according to Kevin Nash, Scott Hall and Sean Waltman. The NWO stars were talking with Sports Illustrated's Extra Mustard, and they stated that Taker was close to signing when his WWF contract was expiring. €œWe had €˜Taker close. All of a sudden he wasn€™t the Deadman. He became the American Badass for a reason. That Deadman wasn€™t going to f***in€™ come to WCW. He would have been the biker character and gone by Mark Calaway," Nash states. The article adds that Taker was a free agent and unhappy with the direction of his character in WWE. It is unknown if the 'American Badass' was what he was unhappy with, or in fact if the character change was part of Vince McMahon's attempts to keep Taker by giving him something more realistic. What's really surprising is that Undertaker was even contemplating the jump. It has long been thought that he was faithful to the WWE and particularly loyal to his boss Vince McMahon. But at the end of the day, he's a businessman like anyone else. If the WCW offer had made sense, he probably would have taken it. As things were, the offer obviously didn't make sense. Undertaker stuck with WWE and worked the American Badass character for a number of years. He then transitioned back into the Deadman act in 2004, finding new levels of success with the epic character. Despite WCW being on the way down in 2000, they probably would have made a serious bid to get Calaway. His signing could have shifted some of WCW's fortunes. Then again, he wouldn't have came cheap, and ultimately WCW's roster bill was already sinking the ship. Also in the interview, Scott Hall called Chris Jericho a "whining puss.€ €œIf you have any talent, you can€™t be held back and you can€™t be held down. Jericho just whines and whines. He€™s gone on to be tremendously successful, and he€™s still got a hard on for us."
Create Content and Get Paid
---