NXT 2.0 Star Pitches WWE Match With John Cena
A WWE NXT worker wants to wrestle John Cena; recalls interacting with Cena as a fan.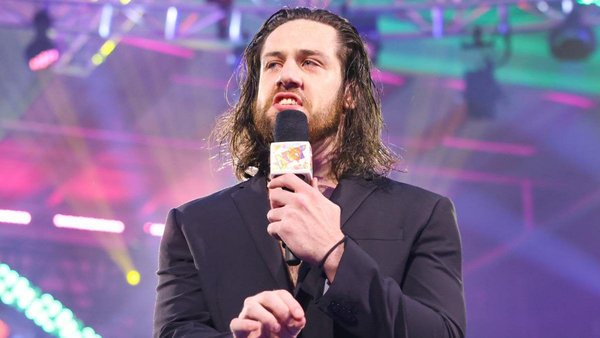 Cameron Grimes would love to wrestle John Cena someday.
The current NXT star told SportsKeeda that he dreams of winning the brand's top championship then defending it against all comers - one of the names near the top of Grimes' list is none other than recent cameo king JC.
Former Million Dollar Champ Grimes went on to say that WWE could schedule the "match" as simple training drills in the Performance Center. "We won't even have to turn the cameras on!". He's that desperate to tangle with Cena in some form or fashion.
Cameron also revealed that he caught one of Cena's t-shirts as a fan back in 2007. The future NXT stand out was attending Raw with friends when John chucked one of his colourful shirts into the crowd. Grimes caught it, and recalls looking at the tag to see what size his hero was wearing.
He could scarcely believe that it was a XXXL, "and it was still tight on his arms".
The likelihood of WWE letting Cena work some dates on NXT 2.0 are slim to none. There's probably no interest from John himself either, but that won't stop Grimes dreaming.
Create Content and Get Paid
---